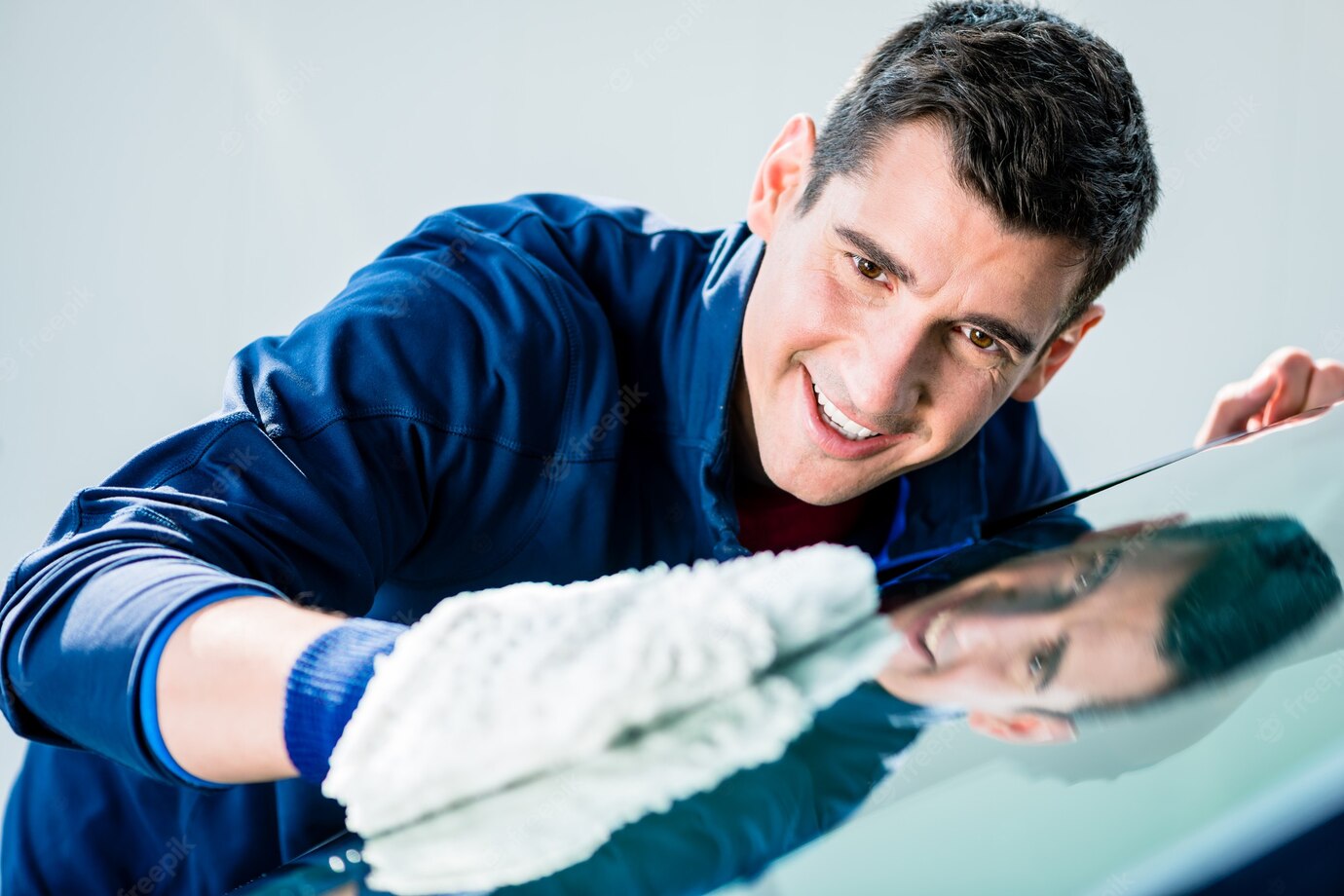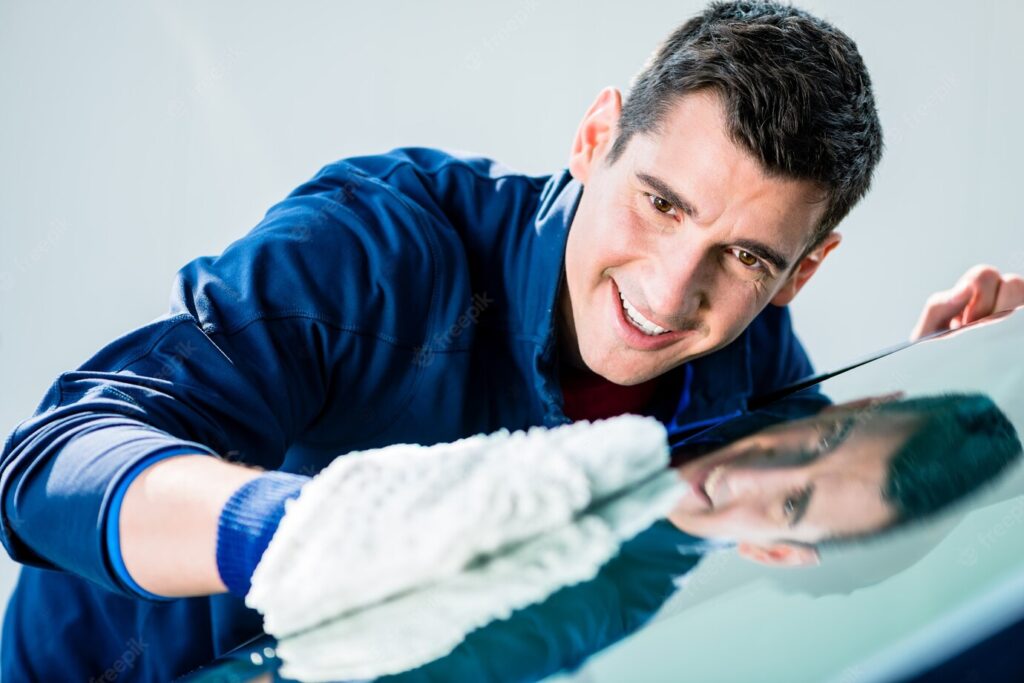 Most of us have used household glass cleaner on our cars, and we were less than impressed with the results when we used it on our car windows. To clean car windows properly, you should always use automotive glass cleaners, and here is why we bring you our list of the best car glass cleaners on the market.
Why It's Important To Buy a Dedicated Automotive Glass Cleaner
Sure, your house has windows and mirrors, and your car has windows and mirrors, so why wouldn't using household glass cleaners be a good idea?
Auto-specific cleaners are formulated differently than household cleaners – they don't contain ammonia. While ammonia is an effective cleaner, it wreaks havoc on auto glass.
The most common issues caused by ammonia on auto glass are streaking, a leftover residue that can cause window fog, and, most important – the gradual annihilation of your window tint. This slow destruction will appear as a faded or peeling window tint. Repairing a window tint will likely cost you more over time than just buying a dedicated automotive glass cleaner.
Another reason to stick to the right product is the perks. From dust and fingerprint resistance to fog and rain deterrents, the right auto glass cleaner will enhance the appearance and functionality of your car windows, mirrors, and LCD screens.
So, leave the Windex under the kitchen sink, and follow along for a road map to get precisely what you need to achieve fantastic results when cleaning windows on your car.
What's The Best Car Glass Cleaner?
If you're not sure where to get started, don't fret. We've put together a list of the best cleaners for car windows.
1. Nexgen Glass Cleaner – Our No. 1 Recommendation


Nexgen Glass Cleaner is a personal favorite. It contains static-inhibiting agents, which makes it perfect for your dashboard too. It's safe for car windows, and I've never had problems with it leaving streaks.
Have you ever had to run your finger over the screen in your car to see past the dust after driving with your windows down? Now imagine that your dash and glass clean themselves. The static inhibiting agents in Nexgen Auto Glass Cleaner act as goalies. Blocking each particle from landing and maintaining an "I just had it detailed" aesthetic.
It's also safe to use on vinyl, plastics, and rubber! Additionally, the products are made right here in the USA. The bottles are durable and contoured to fit comfortably in your hand for long-term use.
Here's one review that we'd love to highlight:

Pros:
Best car glass cleaner
30-day money-back guarantee
Free shipping to VIP customers
2. Invisible Car Glass Cleaner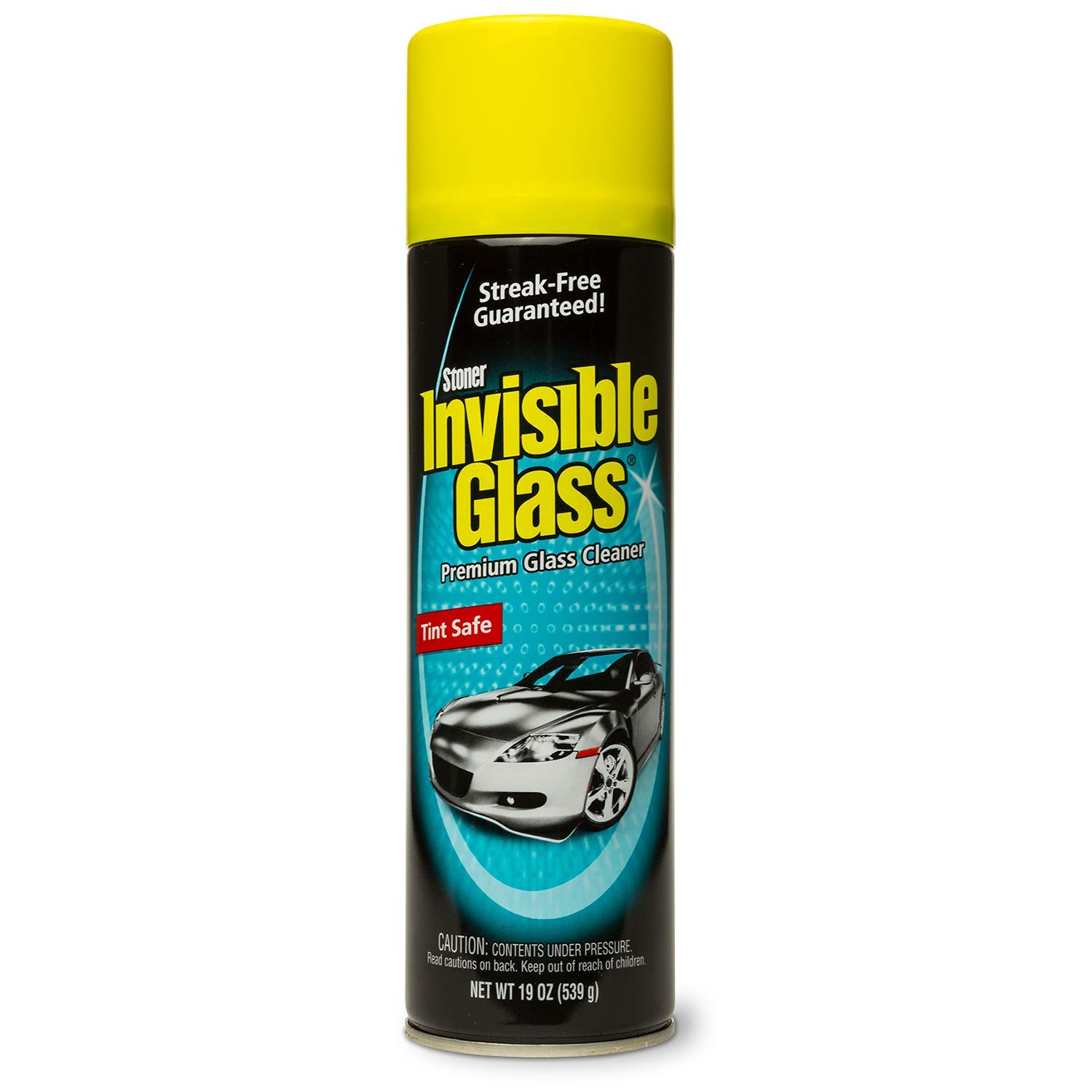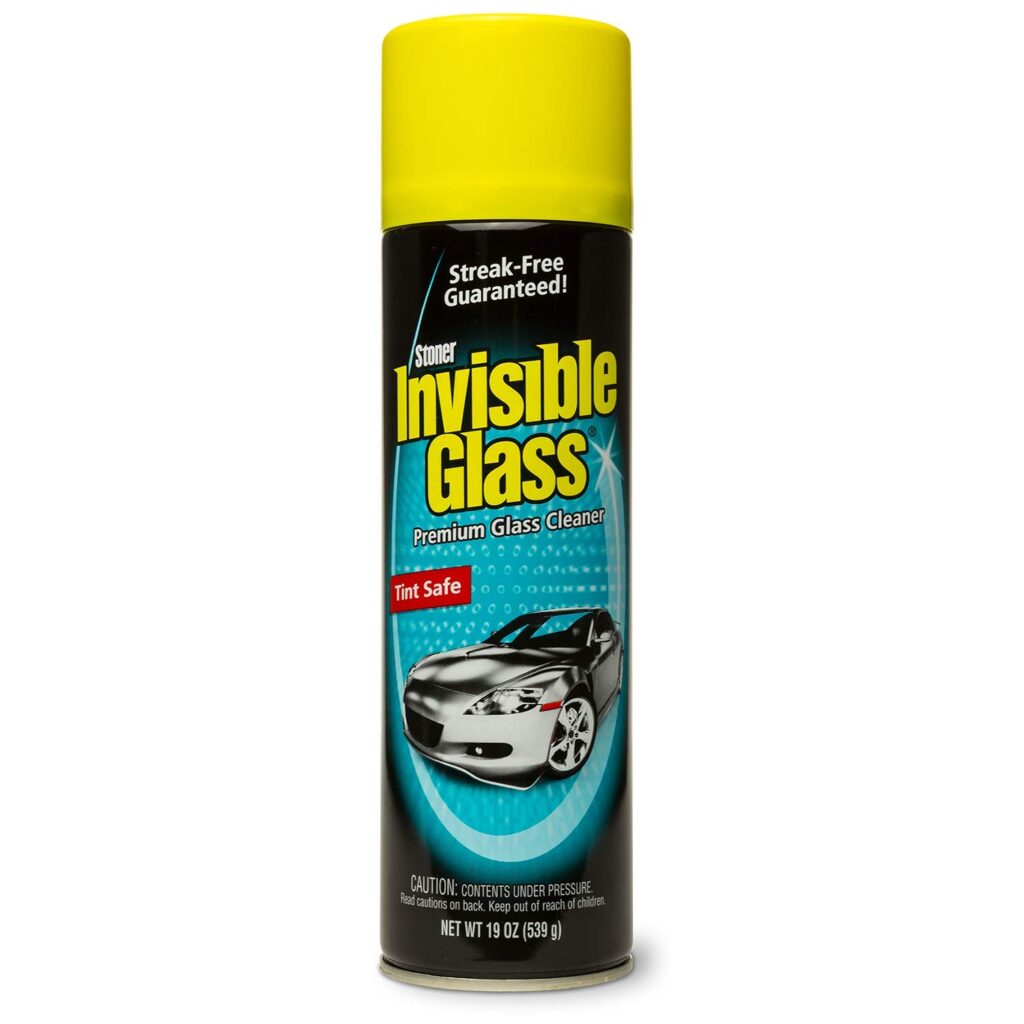 Invisible Car Glass Cleaner is an excellent choice if you want something environmentally friendly. They take pride in their fully recyclable packaging and CFC-free aerosols. The Invisible Glass formula is also free of fragrance and dies.
Though removing ingredients that are deemed unsafe hasn't put much damper on the efficacy of the products themselves. Invisible Glass is an easy choice for removing smoke haze and salt spray from your windows and mirrors.
You can pick between a trigger spray bottle, or an aerosol can, which are almost dirt cheap.
Pros:
Eco-friendly
Affordable
Different packaging available
Cons:
It requires a bit more buffing than with the Nexgen Car Glass Cleaner
3. Gyeon Q2M Glass Clean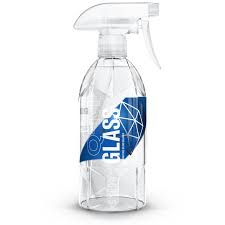 Gyeon Q2M Glass Clean is a good choice for someone who likes to keep it simple. This one can almost be used as an all-purpose cleaner for your car's interior. Gyeon Q2M Glass Clean is safe to use on plastic surfaces, leather, vinyl, or Alcantara.
However, you'll want to be mindful of how much you're spraying. Common problem users run into is a streaky window after using the product. Too much product will leave a streaky finish, and you'll have to put in a bit more work to buff it out. Your best bet is to use smaller pumps, and take extra time to work the product.
Pros:
Simple to use
Great cleaning properties
Cons:
Using too much product may leave a streaky finish
4. Meguiar's Perfect Clarity Glass Cleaner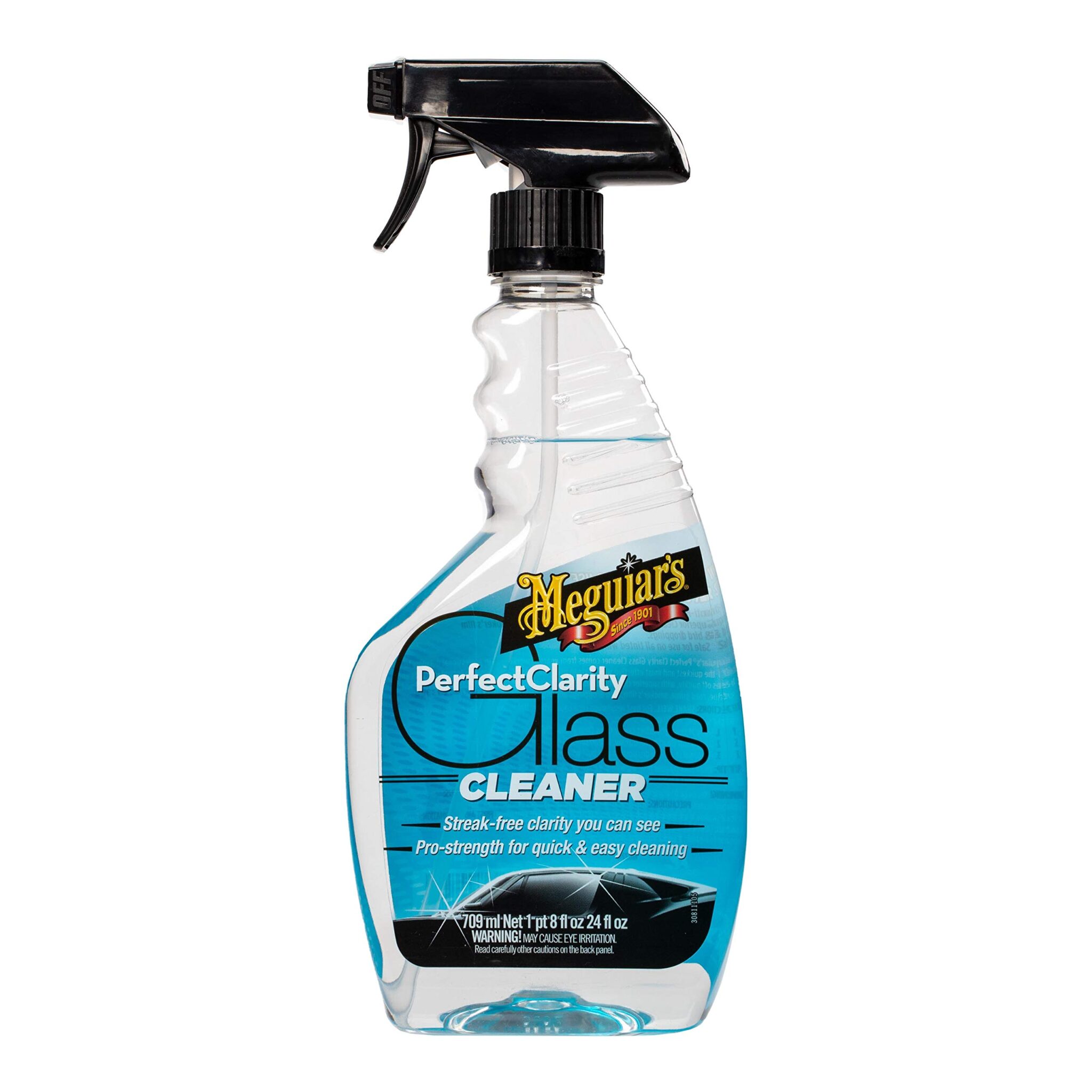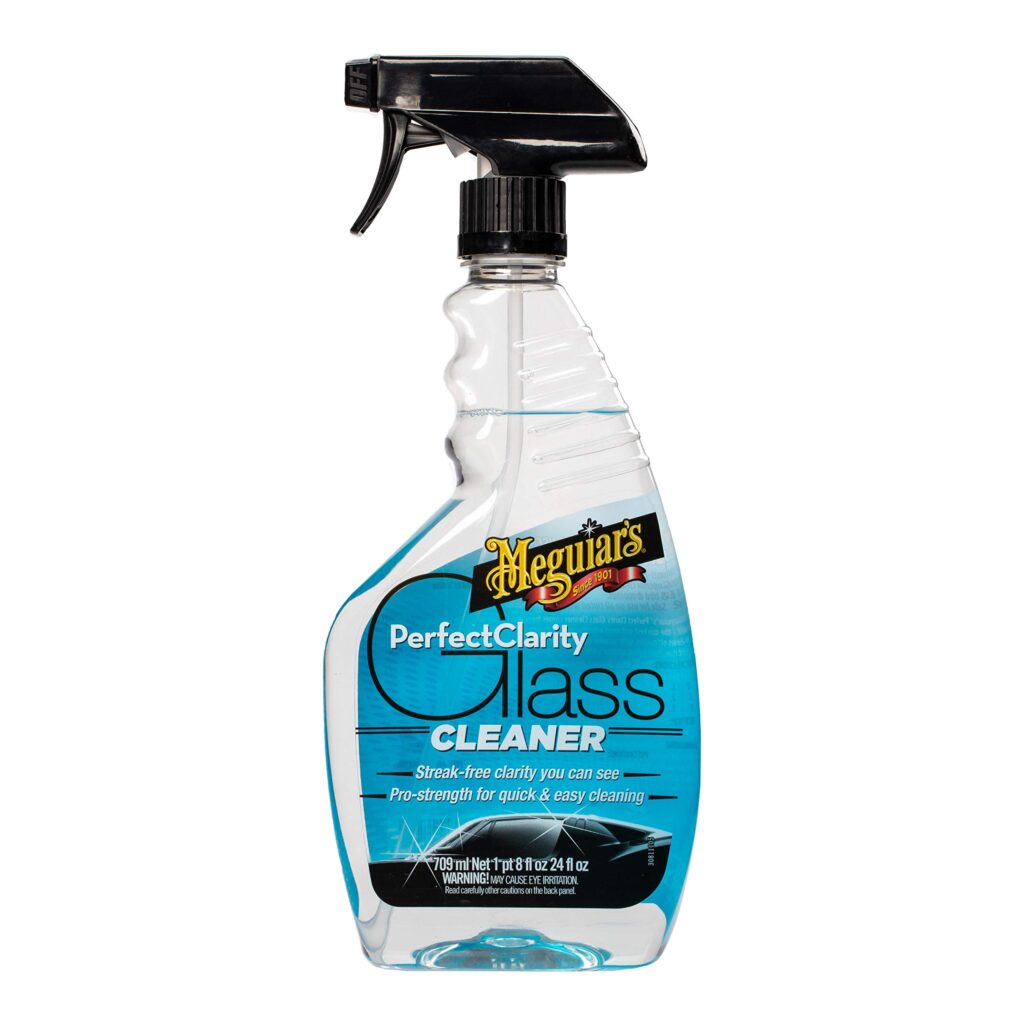 Meguiar's Perfect Clarity Glass Cleaner is an extremely popular car glass cleaner that many auto detailers like to use because of how easily it removes dirt, grime, grease, and even smoker's film – that's usually hard to remove.
However, we must warn you that It's not recommended to use this product on clear plastics, LCD screens, or painted surfaces. Meguiar's Perfect Clarity Glass Cleaner comes in both a trigger spray and an aerosol, allowing you to pick the consistency you like best.
Pros:
It's excellent at cleaning very dirty glass
Cons:
The price is inconsistent at various locations. So it can be hard to find the best deal
Not versatile as other products on this list
5. RainX Auto Glass Cleaner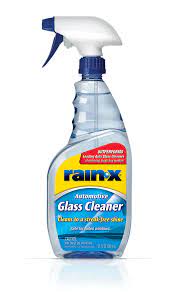 RainX Auto Glass Cleaner is one of the most well-known brands on the market today. The reason is, almost every large retailer carries their products. The items are inexpensive, and you can quickly get your hands on them while shopping at your nearest Target, Home Depot, or almost any auto part store.
It's great at cleaning those greasy fingerprints and dog nose smudges from inside the glass. And all that by remaining safe for tinted windows.
RainX Auto glass cleaner comes in three forms: A spray, an aerosol can, and wipes. This allows you to pick the method that you like the most.
Pros:
They also have on-the-go wipes available
The price is cheap when compared to other similar products
Cons:
Many people reported having to use more of a product to get the results they desire, which would result in having to buy more
6. CarPro Clarify Streak Free Car Window Cleaner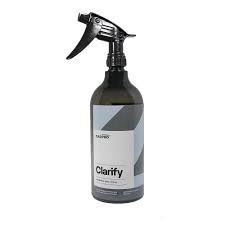 CarPro Clarify Streak Free Car Window Cleaner has its own advantages. However, I will start this one with one of its cons. If you happen to live in California, go ahead and skip to #7. Why, you might ask? Because state laws prevent the sale of this product in California, as labeled as a warning all over Carpro's website.
For the rest of us, this is an easy-to-use auto glass cleaner that won't strip your ceramic coating or windshield sealant from your car, and it works wonders against tough stains on the car glass. Additionally, it comes in a Bubblegum scent that's fantastic and won't irritate your nose.
Pros:
Has a bubblegum smell to it
It doesn't strip windshield repellents
Cons:
The most expensive product on the list
This product is not allowed in California
7. Adam's Glass Cleaner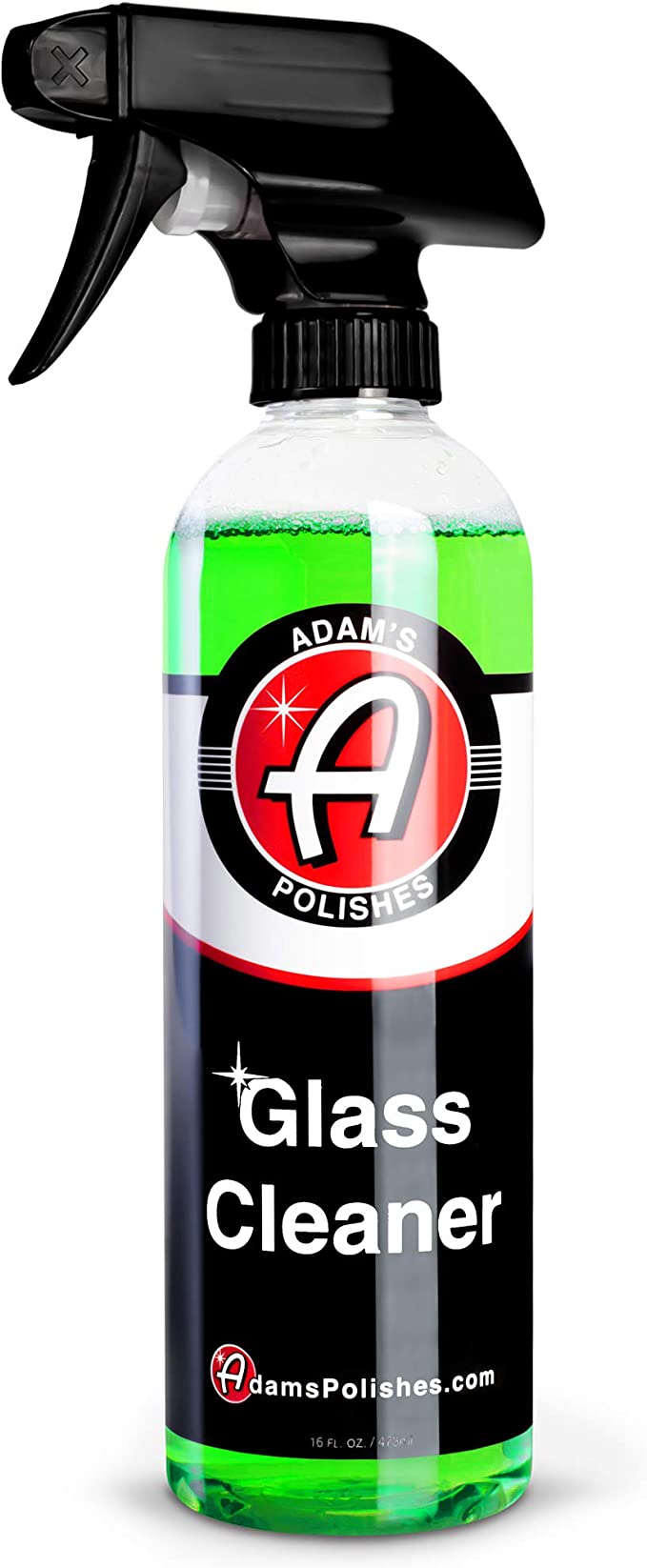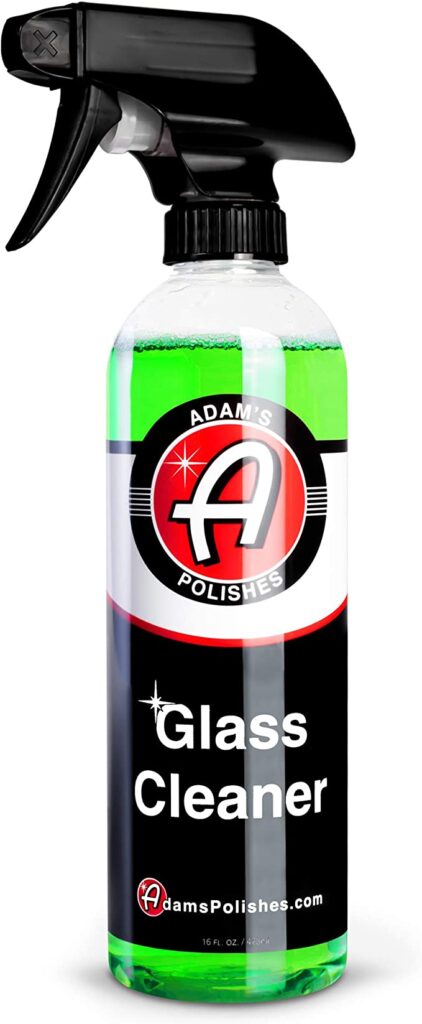 Adam's Glass Cleaner is an eco-friendly automotive glass cleaner that provides slickness and clarity, and can also be used as a lubricant when claying glass. It contains a silane-infused formula that leaves behind a minor layer of protection and also reduces static cling to lower the amount of dust that settles.
This Adam's Glass Cleaner comes in a sweet citrus scent, and won't strip car wax or paint protection from the glass. You can buy this car glass cleaner in large containers, which is fantastic for auto detailers that often buy in bulk.
Pros:
Safe to use on tablet screens
It can be used as a clay bar lubricant
They provide free returns if you don't like the product
Cons:
The product my stain your skin, so we recommend using gloves
Low-quality sprayers
How To Use Auto Glass Cleaners: A Quick Guide
If you've ever watched the pros while getting your car detailed, you know they aren't using the ole spray and rub technique vigorously that we see people using on, say, a bathroom mirror, for example. To achieve a high-end look, there are a few basic steps to follow.
What you'll need:
High-quality automotive glass cleaner
Quick steps:
Make use the surface is cool to the touch.
Always clean your glass surfaces in the shade
Fold the Microfiber towel into a square
Spray glass cleaner onto the towel
Wipe the glass by making only straight moves (up and down, left and right)
Use another microfiber towel to buff the glass and get that streak-free result
For every window, refold the microfiber towel to prevent too much build-up.
Repeat until you've reached your desired results.
Sometimes, you may have to do two or three passes to achieve the desired result. Mostly, it can happen if the glass is extremely dirty (vaping, smoking, etc.), or if you're using a low-quality auto glass cleaner. That's why we recommend using Nexgen Car Glass Cleaner since we've always been able to achieve fantastic results with less product use.
Tip from the pros: When cleaning larger windows (windshield and rear glass), work in smaller sections. That way, you'll prevent the cleaner from drying on the glass, thus preventing streaks.
Final Thoughts
We all want that perfectly clear, streak-free glass look on our cars. There are numerous brands out there that all claim to do the same thing: "Clean better than the other guys". While you may not feel the need to buy an expensive top-of-the-line auto glass cleaner, you certainly do want to buy the best quality cleaner for your money.
We hope this list will help you choose a car glass cleaner that fits your needs. Every product on the list is fantastic. However, we highly recommend you use Nexgen Car Glass Cleaner since that's the one we had the best results with.