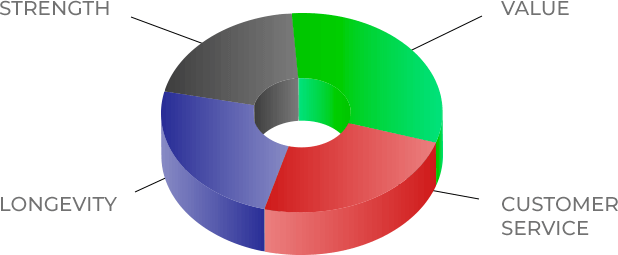 Strength
The first thing we look at when reviewing a detailing product is the strength of the formula. For ceramic coating sprays, this is a crucial element of the ranking process because it determines how well it will protect your vehicle from contaminants.
Value
"How good is this product for the money?" That's what most people want to know before purchasing a new detailing product. To answer that question we look at the strength and longevity of the product, the volume of liquid in a single bottle, and the price.
Longevity
Nobody wants a detailing product that you have to reapply every week to get the desired effect. We measure the longevity of every product because it's an important factor in determining overall product quality and value.
Customer Service
Many people forget that customer service is a crucially important part of any company. If you have an issue with a product, you'll want to be able to speak to a real person about your issue and get a refund if the company offers one. We take customer service seriously, and build that into every review we write.