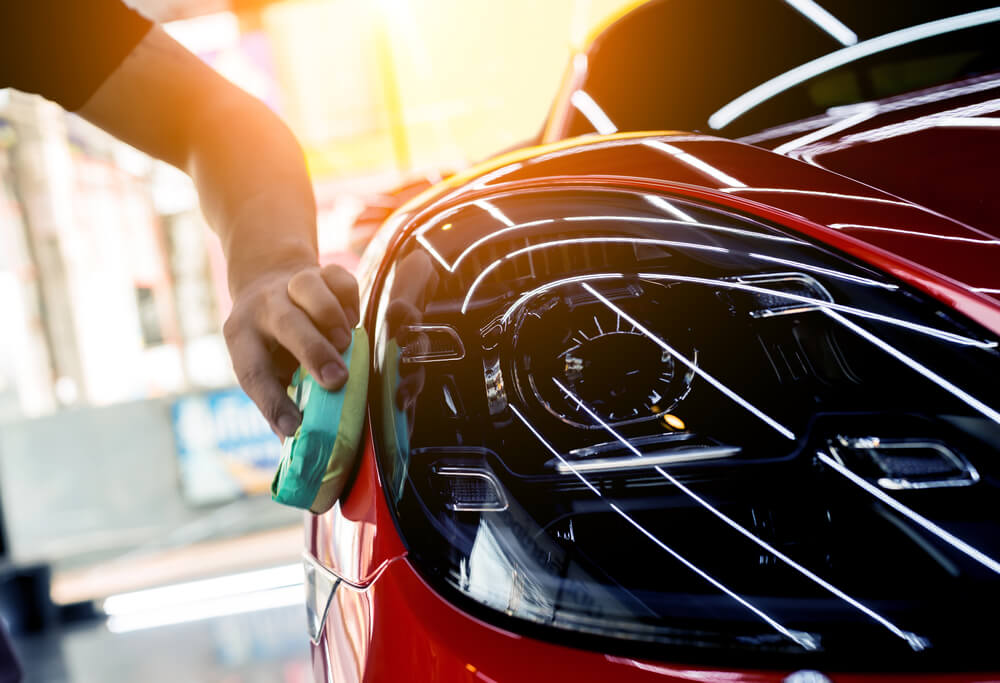 You've bought yourself a new car and want to learn how to apply ceramic coating on it, but don't know where to start?
We're here to help!
Ceramic coating is presently the hottest trend in the auto detailing industry. So if you want to maintain the beautiful polished look your vehicle had the day it came out of the showroom, and protect its paint from contaminants, a good ceramic coating is your safest bet.
Not sure what a ceramic coating is?
Ceramic coatings are fluid polymers that use a nano-coating innovation to bond with your car's paint surface. For car owners looking for the best product on the market to keep a car looking new, and maintain its value for when the time comes to upgrade, a nano ceramic coating can do all that and much more. A high quality product like Nexgen Ceramic spray for example has hydrophobic properties, is suitable for all car surfaces, and has the ability to handle any external wear and tear.
And since knowing how to apply ceramic coating can seem a bit confusing for people that are new to the detailing world, in this post we'll look at some easy ways to protect your car's coat surface, by making use of a diy ceramic coating product.
Can I Apply Ceramic Coating Myself?
If you've been scrolling all over the internet in search of how to apply ceramic coating, you must probably know by now that semi permanent detailing products are now much easier to use than before. Until recently, these paint protection products were only used by professionals. But as the detailing technology has evolved, new products have made applying nanoceramics a job most car owners can do by themselves.
Doing it right is crucial though. Unless applied correctly, these products can end up creating a streaky mess and make your car look worse than before.
A question I get all the time.. is it hard to apply ceramic coating?
Applying a ceramic coating is neither hard nor easy. But it needs to be done the right way if you want it to protect the vehicle surface, and keep it looking factory fresh. Don't rush it, follow all instructions, and you'll be happy with how it looks.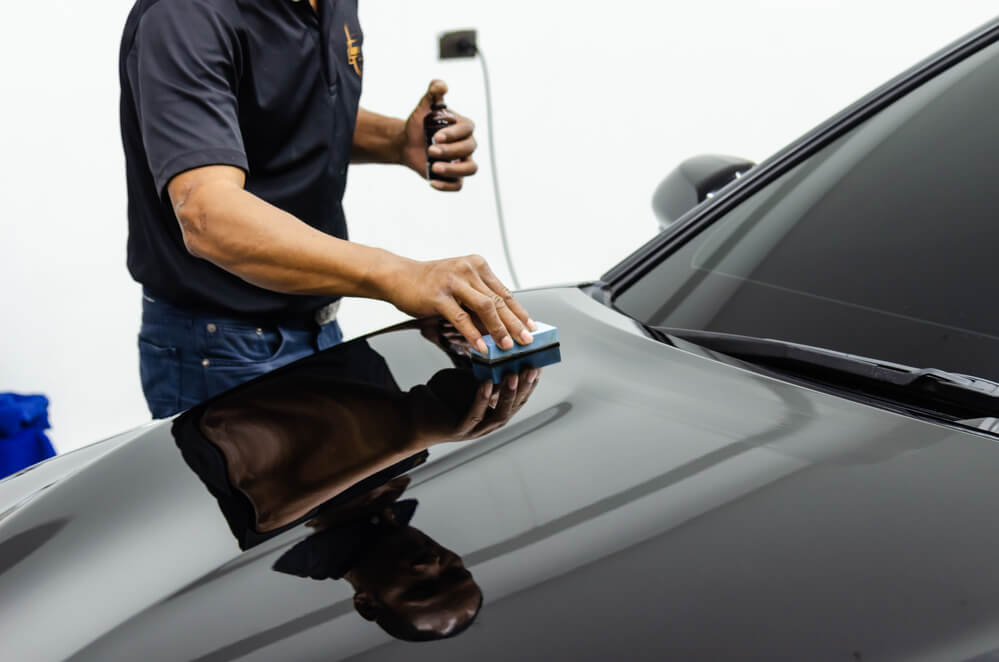 How To Apply A Ceramic Coating In Three Easy Steps
With so many DIY ceramic coating kits available on the market today, learning how to apply one by yourself can be easy-peasy if you follow these three simple steps:
Step 1: Wash Your Car
The prep work you do before applying a ceramic coating can make or break the final result. When the car wash is done superficially, it can prevent a strong bond and proper adhesion of the ceramic on the paint.
Start by washing your car with water and a professional car wash soap that is powerful enough to strip away any remaining surface contaminants, sealants, waxes or glazes. To make sure all imperfections are removed, use the two bucket method. Proper washing ensures that the surface is residue-free, this being a must for ceramic coating to properly bond to your paintwork. Finish by drying the car by hand, using a microfiber towel, and then let it sit for a few hours in a shady place or enclosed spot, away from the sun's UV rays.
Step 2: Apply The Coating
Getting to how to apply the ceramic coating itself, you must shake the coating bottle and apply 6-8 drops on the kit's applicator cloth and sponge. Wrap the sponge with the cloth, as directed. Using a high quality spray product like Nexgen Ceramic spray or Torque Detail will be much easier as you will just need to spray the product on the car's surface which ensures a better and faster application.
When using a liquid product, apply the ceramic car coating transversely and just once to surfaces no bigger than 50×50 cm. Once you're done applying on one section, let it sit for a few minutes to set while the surface starts getting the shiny effect and then wipe the area with a microfiber towel.
Step 3: Let It Dry
Are you ready for the third and final step of learning how to apply ceramic coating? This is the easiest of them all. You just need to let the product cure for 24 hours in a covered area, without moving the car and pronto. You're all set!
If you follow the three easy steps listed above, you'll know how to apply ceramic coating the correct way, but you will also save the money you were spending on a professional detailer.
So.. is ceramic coating your car worth it?
Absolutely, yes.
Should you invest in a good quality brand?
I always recommend it. And this is why I write reviews based on 4 factors: strength, value, longevity, and customer service. The way we rank products offers you a comprehensive overview in all areas that actually matter.
To get more information about the different types of car care products available on the market, and to learn more about their application and advantages, check out some of our other posts: