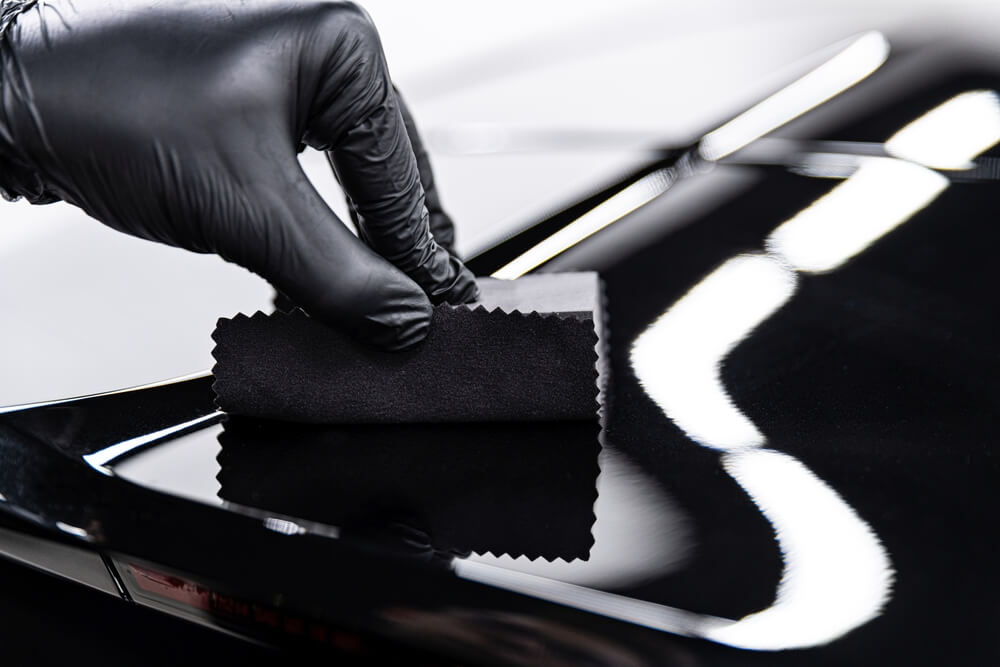 Can Ceramic Car Coating Be Removed?
How to remove ceramic coating is a question we get asked often. By now, many people have understood the importance of using detailing products to protect their vehicle from exposure to UV rays, chemicals, bird droppings and other contaminants that damage car parts. And until recent years, the only types of ceramic coatings available were professional-graded ones.
Today, the detailing process has become much easier. The nano-coatings found both online and in stores are appreciated and used by many car owners, thanks to their easy application and long lasting properties. But aside from knowing how to apply a ceramic product themselves, it's just natural that people would also want to know how to remove the coating before applying a fresh coat, or if they made a mistake in the application process.
Are there any special tools or techniques that work better than others to remove the coating?
Can you remove ceramic coatings without causing scratches or swirl marks?
We'll try to answer both these questions and much more in this post, which is meant to show you how to remove ceramic coating from your car like a professional.
So let's dive in!
Why Do You Need To Remove Ceramic Coating?
Before looking at how to remove ceramic coatings, let's first see why you need to remove it in the first place.
Most ceramic products that are made for cars are called nano ceramic coatings, and are designated for car owners that look for an affordable and low-maintenance product to keep their car shiny and protected from exterior elements. And while many of them can last for a few weeks, or even months in the case of a top quality product like Nexgen Ceramic spray, eventually, the coating will wear thin. If you want to ensure that your ceramic coating works the right way, you need to remove the old coating before applying a new one. 
But wait.. aren't these products supposed to work better the more layers you add on?
Not exactly. Ceramic coatings do not layer on top of each other. They work by bonding onto the porous surface. Most producers and professionals in the detailing world agree that after prolonged exposure to the environment, washing, and driving, the ceramic coating will begin to wear out. When this happens, as these products are designed to adhere to clear coats and not over other layers of coating, it is advisable to remove the old coating, and only then apply a new nano coat.
Other than your old coating wearing off, some other reasons for which you might need to know how to remove ceramic coatings from your car include: fixing an application mistake, paint correction, or installing a new body part.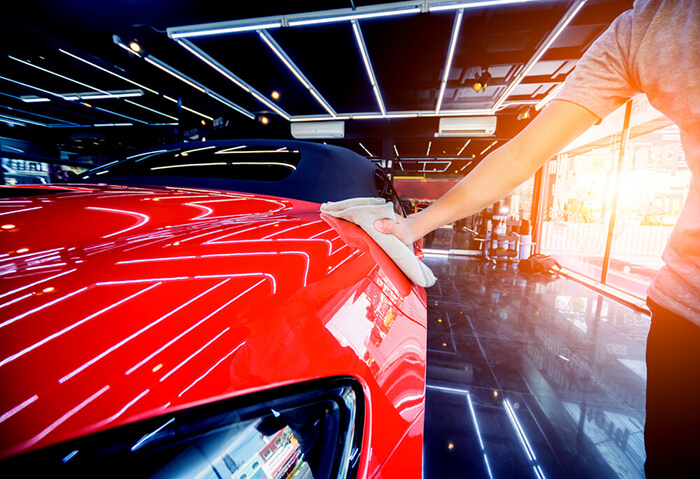 Ways Of Removing a Ceramic Coating
If you are worried about destroying your car's paint work when removing the ceramic coating, you can contact the product's manufacturer and ask for advice. Many brands have extremely professional customer service departments, and can help you with whatever information you might need, including ways to remove their products. When it comes to Nexgen for example, these people really know their stuff about detailing and ceramic coatings, and can offer you total product support. I always make sure to touch on how good (or bad) the customer service is in my reviews, so make sure to check out how we compare products.
Once you are confident that you have all the needed knowledge about how to remove a ceramic coating, there are a few ways you can proceed: through chemical removal, by polishing, or by using a clay bar. All of these methods can work equally well, and which one you choose depends entirely on your experience with detailing, or the manufacturer's recommendations.
One word of advice though! Although most professional detailers swear by polishing as the best coating removal process, this method requires a lot of experience, and is not recommended for beginners.
Using a clay bar is the safest removal method among the ones listed above. The steps you need to take are as following;
Wash the car with a wax stripping shampoo
Use a clay bar or a mitt on the surfaces
Rinse the vehicle
Dry it well
To wrap it up, once you decide which ceramic coating to use either by reading our honest product reviews or by talking with a professional, you can also learn how to use them yourself if you want to save money and time. Just remember that before applying a new coat, you need to remove the old coating first, so that you have a fresh canvas for the next coating to adhere to and protect.
If you found our post about how to remove a ceramic coating from your car useful, you will love our other blog articles too. Check out our other pages for expert advice on car care products, or contact us for any questions you might have.