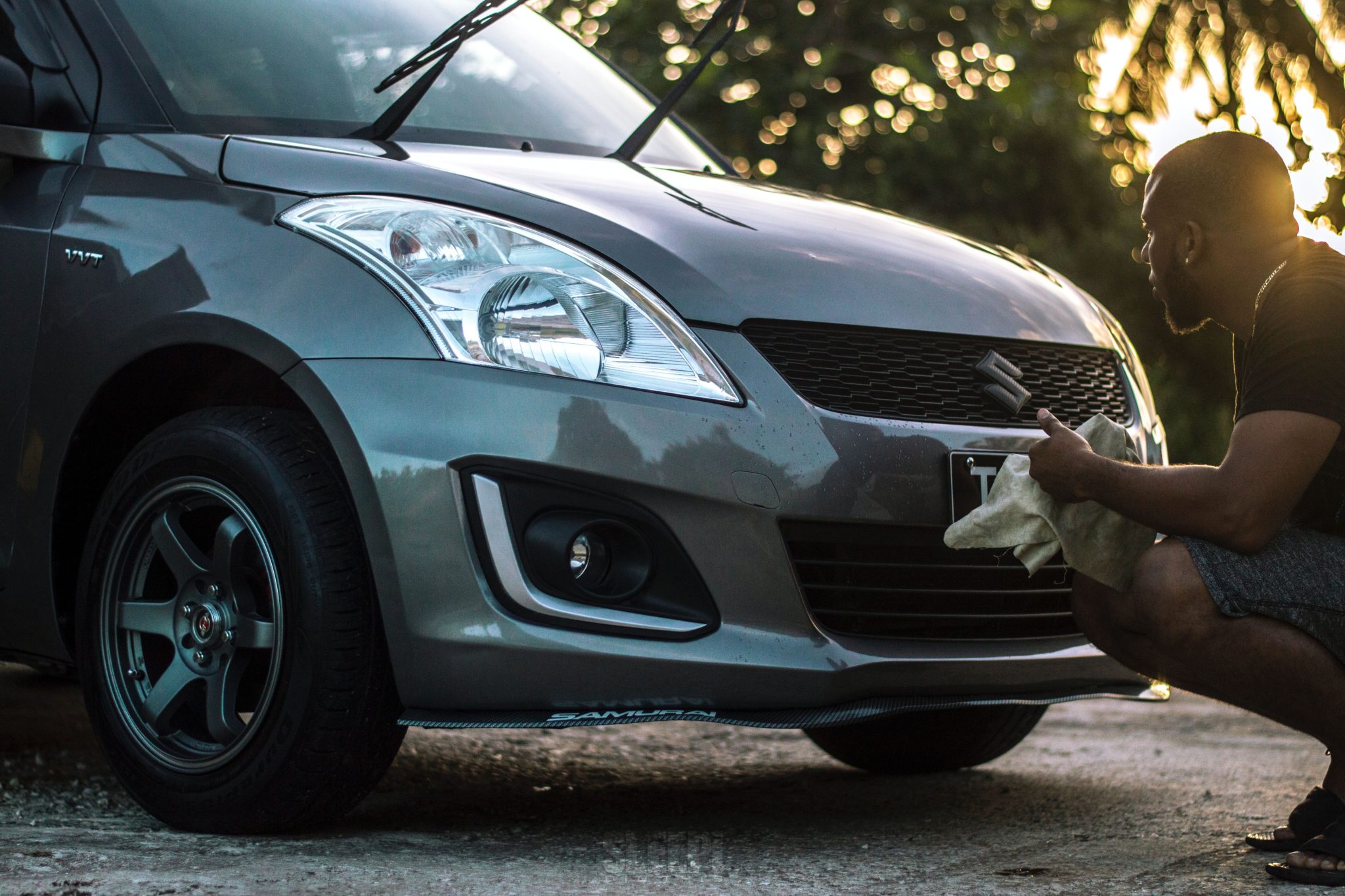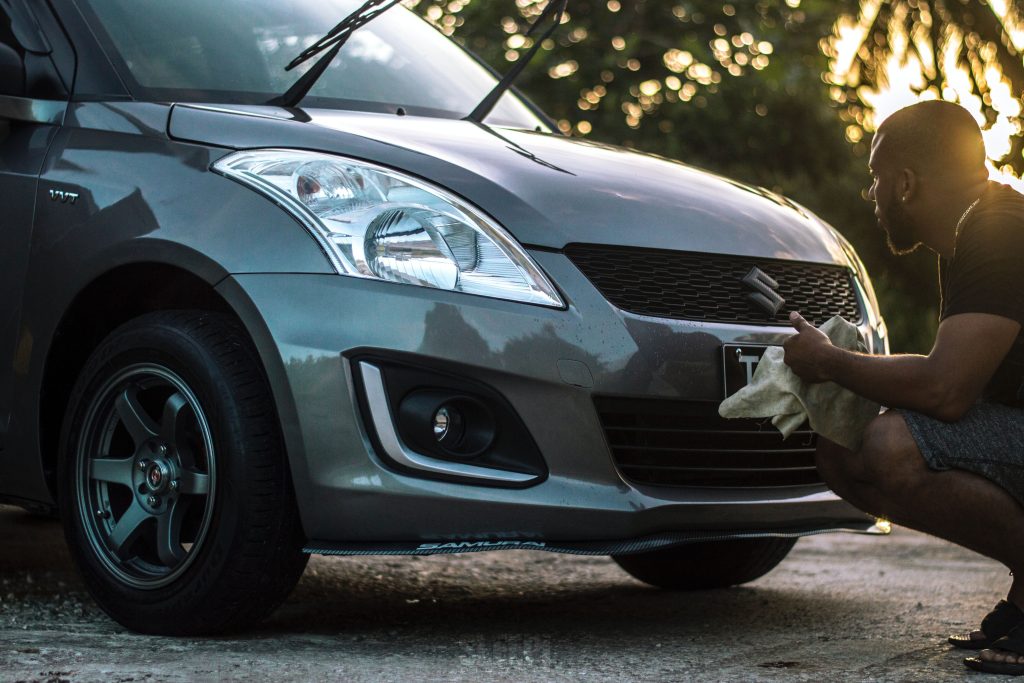 Quick detail sprays, quick shine products, and detailing sprays are some of the names of products you'll hear in the car care community.
They enhance the shine of the exterior with minimal effort and clean the dirt, blotch, and dust. Quick detail sprays provide a high gloss, high sheen look on your paint, and work great on wraps. Car enthusiasts use them between washes or after a wash for a shinier look.
Many brands carry a quick detail spray. We love testing new products, and after going through many product trials, we found the five best quick detailer sprays that are worth trying and that we can easily recommend to anyone.
What's The Best Quick Detailer Spray?
Here are our top picks of the 5 best quick detailer sprays.
1. Nexgen Quick Detailer Spray
Nexgen Quick Detail Spray is our top recommendation when it comes to quick detailer sprays. This spray detailer is extremely versatile: you can use it as a spot remover, clay bar lubricant, and an instant detailer.
Most people like to use this detailer spray in between car washes to clean dust and fingerprints from the car and also to leave a smooth and shiny car's paint. Because it's made of high-grade lubricants, polymers, and cleaners, it won't cause swirl marks and scratches on your vehicle.
It's extremely easy to use, and all you need to do is just spray it on the surface and wipe it off with a clean microfiber towel – and there you go, you have a spotless, shiny car.
Pros:
Preserves the duration of your car's paint
Removes dirt and dust from your vehicle
Creates a freshly waxed look
Versatile multi-purpose product
Fantastic consumer reviews
The best quick detailer spray for black cars
Great to use over ceramic coatings
Cons:
It may be a little costly if you're on a tight budget
2. Mothers Gold Instant Detailer
Mothers is a well-known brand in the auto detailing world, and their California Gold Instant Detailer is perfect for you if you want to get the perfect shine of the car's paint. It leaves your car with a deep glossy look and is fantastic to use if you need to quickly remove some light dust from your vehicle.
This instant detailer spray removes blemishes, smudges, stains, and spider webbing in no time and can also be used as a clay bar lubricant. This spray detailer is pH neutral, so you can freely use it on waxed vehicles.
Pros:
Fantastic lubrication properties
May hide some spider-webbing
Quickly removes light stains and dust from the car's paint
Great product for car shows
Cons:
Has a bit greasy feel
Some people find it hard to apply since it dries quickly
3. Adam's Detail Spray
Adam's Detail Spray enhances the gloss, depth, and shine of the car's paint while extending the protection of waxes and sealants simultaneously. The interesting thing is that Adam's company often likes to brag that this is their most popular product.
The best thing about this detail spray is that you can use it as a drying aid. So, while the car is still wet, just spray this detail spray and then wipe the car with a microfiber drying towel, and you'll get a fantastic-looking finish.
Pros:
Can be used as a drying aid
Strawberry scent
Doesn't leave streaks and residue
Cons:
Takes a little longer to wipe it off
4. Meguiar's Quik Detailer
Meguiar's Quik Detailer is one of the oldest quick detailer sprays out there. It adds a layer of protection to waxed cars and even improves the glossiness of the vehicles. Its high lubricative formula prevents scratching the clear coat and makes it extremely easy to use.
You'll get the best results if you use it just after washing the car, but you can also use it as soon as you spot some new dirt on your vehicle. Just spray the detailer on the dirty area, and wipe it off with a clean microfiber towel.
Pros:
Fast and easy to use
pH neutral formula that extends wax protection and boosts shine
Prevent swirling and scratching
Cons:
Some people complained about hazing on the finish (even though we didn't have those problems)
5. Chemical Guys Speed Wipe Quick Detailer
We couldn't make a list without mentioning Chemical Guys – probably the most popular auto detailing brand (not the best one, though). This Speed Wipe Quick Detailer is a wax-free gloss enhancing quick detail spray which cleans your paintwork and delivers mirror shine in just a few minutes.
It easily removes dirt and enhances gloss from the car's paint, chrome bumpers, windshields, trump, wheels, chrome grilles, and more, which makes it great for use in-between full washes. Also, it leaves a static-free finish, meaning that it won't attract dirt so easily, and you'll have a clean car for longer.
Pros:
Awesome cherry scent
Super slick formula
Repel dust and dirt
Enhance shine and protection
Cons:
It's often unavailable due to high demand
It shouldn't be used as a clay bar lubricant (according to the manufacturer)
What Are Quick Detail Sprays?
Quick detail sprays are used to add a shiny gloss look to your paint as a finishing touch after a wash or in between full washes. They are also used to quickly remove fresh dust, dirt, bird droppings, fingerprints, water spots after rains, etc.
Most quick detailer sprays can be used as clay bar lubricants since they're all extremely slick. That way, they make the clay bar movements very easy and safe for the car's paint.
Also, when it comes to ceramic coated vehicles, you can use quick detailers on them, too. However, we recommend you use specific products called ceramic boosters instead.
When looking for a quick detailer, you should pick the one that:
Adds shine and a glossy look
Removes stains, dirt, and dusty with ease
Protect the paint or extend the longevity of waxes, sealants, and ceramic coatings
May be used for many purposes (such as clay bar lubricant, drying aid, etc.)
Top line quick detailers never:
Allow streaks and smudges residue on the surface
Turn the surface greasy or oily
Destruct the wheels or the car paint
Attracts dirt
Strip waxes and sealants
When and Where To Use Quick Detailer Sprays?
Even though quick detail sprays are extremely slick and they're made to prevent scratching, you shouldn't use them on very dirty cars.
In general, quick detailer sprays should be used only:
For removing fresh dirt, dust, bird droppings, water stains, etc.
After washing the vehicle to enhance shine or as a drying aid
As clay bar lubricants on a clean car
In between car washes to remove light dust
Some quick detailer sprays have even more uses, but ensure to thoroughly check those products' descriptions.
Quick detailer sprays should usually be used on exterior surfaces of the vehicle. However, some of them (Nexgen Quick Detailer Spray) may even be used on the interior. Mostly, you'll be able to use them on all painted surfaces, including wheels. Some products may also be used on glass, tires, chrome, and plastic surfaces.
How To Use Quick Detailer Spray On Your Car?
Here we'll show you a few guidelines based on the situation you'll be using quick detailer sprays. However, these are instructions, and always check further info on the bottle.
Using quick detailer spray to enhance shine:
After washing and drying the car, spray quick detailer on the surface
Spread it all over the surface with a clean microfiber towel
Buff it by using another clean and dry microfiber towel (to remove any streaks, hazing, etc.)
Using quick detailer sprays to remove fresh dust and debris:
Make sure not to use them on stubborn dirt since you'll scratch the paint
Spray the product on the dirty surface
Let it sit for a few seconds
Wipe off with a clean microfiber towel
Buff off with another towel if needed
Using quick detailer sprays as drying aids:
Spray the product just washed vehicle while it's still wet
Dry the car by using a microfiber drying towel
Using quick detailers as clay bar lubricants:
Spray a generous amount of quick detailer on the surface and on the clay bar
Start claying the car while applying small amounts of quick detailer all the time
When finished claying, wipe off the area with a clean microfiber towel
Conclusion
So there you have it – our list of top quick detailer sprays. The market is saturated explicitly with various quick shine products, all professing to be the best. We hope our research helps you confidently select the right product according to your needs.