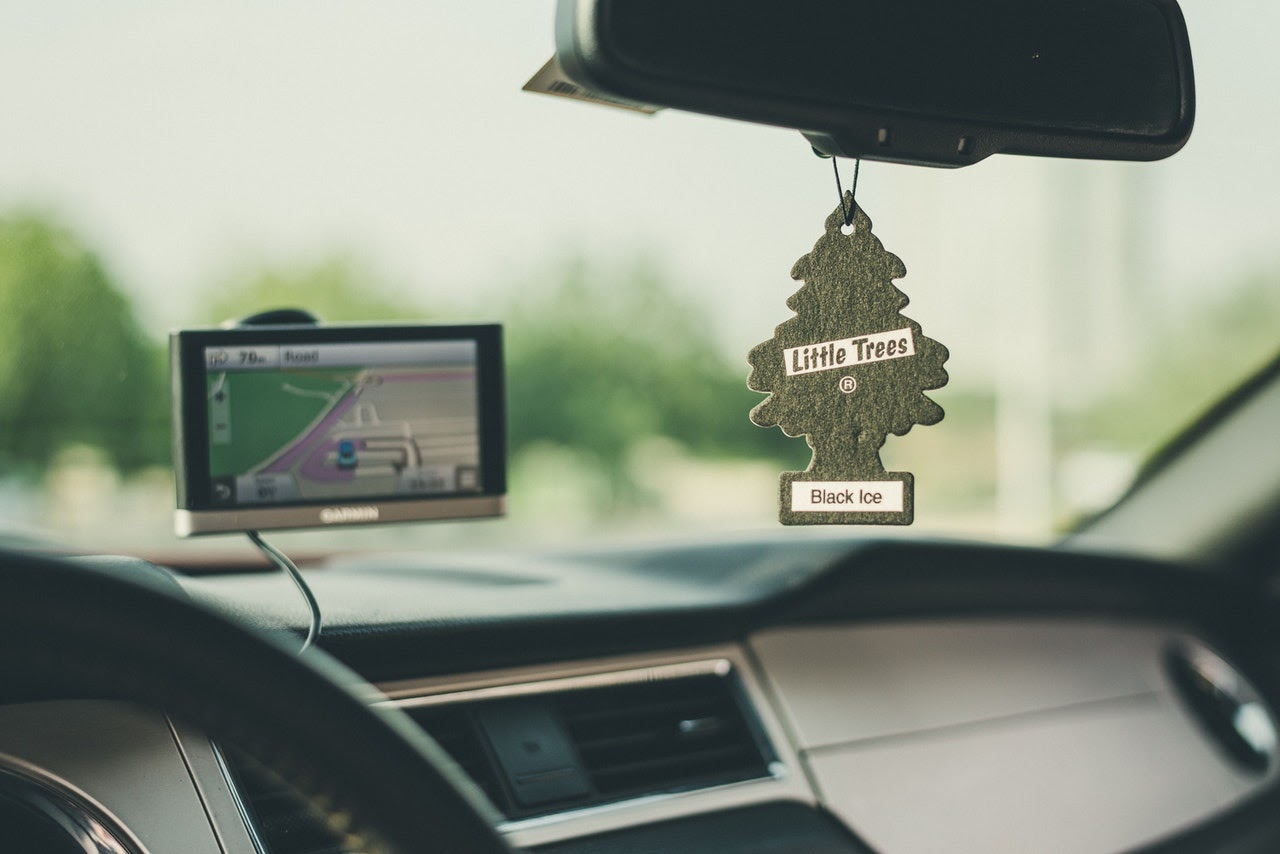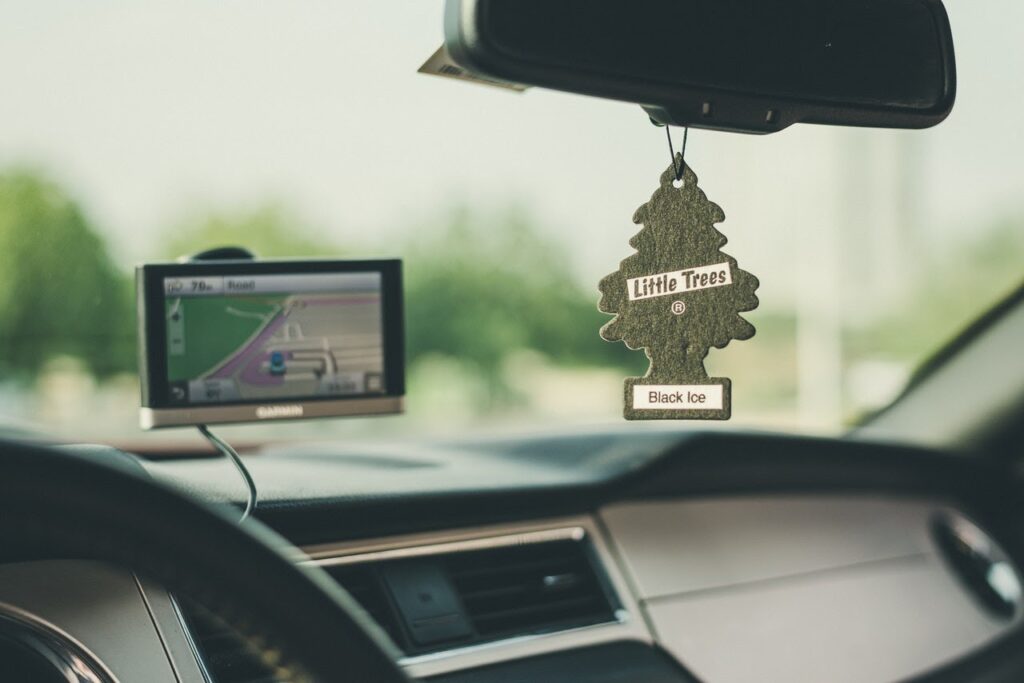 How Do I Keep My Car Smelling Good All The Time?
A good air freshener will give any car interior an instant uplift. And since many of you have asked me "What is the best and longest lasting car air freshener?", I wanted to help you make an informed buying decision. Whether you're a driver who prefers the car smelling fresh, or you are on a never ending search for the best product mimicking that new car smell, this review has something for everyone.
In today's article I've included two hanging car air fresheners, and an air freshener spray. All these three types of car air fresheners have been tried and tested by me, that's why I can confirm that I know (pretty much) everything about them. So if you are searching for a car air freshener, and you want to know how long these three best seller products on Amazon last, or how well they perform at eliminating bad odors, you will find it all in this review.
1. Yankee Candle Car Jar Ultimate Hanging Air Freshener 3-Pack
This car air freshener from Yankee Candle is the #1 Best Seller on Amazon and a product which has been discussed in many reviews. As a big fan of the Yankee Candle home fragrances, I was very excited to give their car products a try too. And I must say that it didn't disappoint.
This car freshener lasts much longer than the vent or cardboard style that other brands sell, and its scent doesn't change over time. They have a large variety of scents so there will surely be one to like for any taste. For a good price, you can choose to get the pack of three, each one coming with a different scent (Bahama Breeze, Black Coconut, and Turquoise Sky). If you are someone like me and you don't like strong fragrances, you will find that these three scents from Yankee Candle are extremely pleasant, without being overpowering. You can also hang them on the rearview mirror which not only allows the scent to spread evenly, but also prevents the product from damaging your car.
Overall, I would rate this air freshener from Yankee Candle with the best score possible, a 10 out of 10.
2. Little Trees Car Air Freshener
Little Trees is a brand that doesn't need any introduction. The iconic tree-shaped air freshener is known all over the world by now, and for many of us, it's the only freshener we saw hanging in our parents' cars as we grew up. That's why I absolutely had to include this product in my best fragrances review.
I will start my review with the good stuff, and say that what I like most about this type of air freshener is that each tree comes wrapped in a clear plastic bag. This allows you to pull the bag up or down, depending on whether you want to expose more or less of the tree. The more you expose, the stronger the fragrance.
Now what I don't like about the Little Trees car fresheners is that some of the scents I tried last less time than the advertised fragrance life. I am referring mostly to the leather and the jasmine scents. For the time that the scent does last, although I kept the bag covering almost the entire tree, the smell was too strong and sometimes overpowering, making me feel nauseous and dizzy. Aside from the strong fragrance problem, all the little trees I smelled have a strong chemical smell, which I profoundly dislike in any air freshener.
I know that when it comes to fragrances, be it perfumes, car fresheners or home scents, all tastes differ. As most of you probably know, I like to recommend to my readers the best car car products, the ones that I personally find extraordinary, like the Nexgen Ceramic Spray. So I wanted to offer my same opinion on air fresheners, too. 
With this in mind, Little Trees is not a brand I would buy again. Their products are not long lasting, but that doesn't mean that I don't admire them for their longevity on the market, and their great marketing skills. Overall, I would rate this product a 6 out of 10.
3. Chemical Guys Signature Scent Premium Air Freshener and Odor Eliminator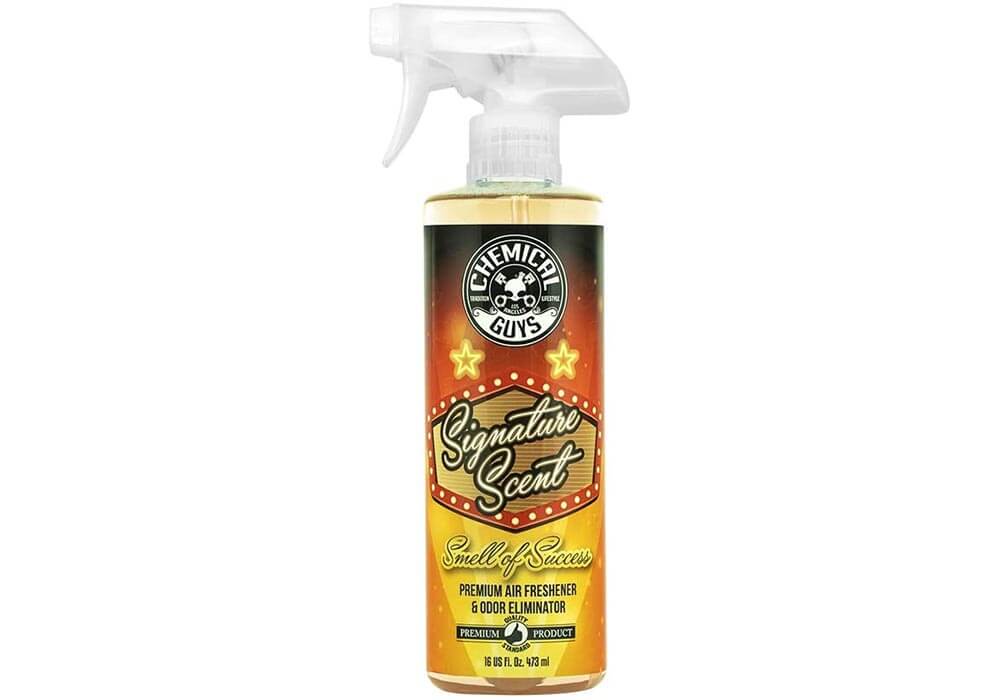 Who doesn't want to smell like success? And since I already know what everyone's answer will be, let's get down to business: "How does success smell like?". If you want to find out, you need to try the Signature Scent Premium Air Freshener from Chemical Guys.
From the moment I saw this product sold on Amazon I knew that I had to include it in my best car air fresheners review. Personally, I am obsessed with discovering new and original fragrances, so I was quite intrigued to see what this air freshener is all about. After spraying a few squirts inside my car and leaving it overnight, the next morning I was pleasantly welcomed by a subtle warm vanilla scent that was not at all overpowering, and which smelled more like a perfume than a car freshener.
As far as strength goes, what I love the most about this product is that it dissipates to a gentle background smell after a few hours, making it perfect for those who dislike overpowering air fresheners. The scent left behind is that of elegant restaurants and 5 star hotels, and for many people, it's a sniff-symbol of their aspiration to own a brand-new Mercedes one day, and play golf at the country club. But in all honesty, the Signature Scent also did a good job eliminating unpleasant odors, and the cigarette smoke left by my chain-smoking uncle the other day, so this product is not only great smelling but also efficient. Talk about win-win!
As you could probably realize from this review, there is nothing I dislike about this product and I can easily say that this is the best car air freshener I have ever tried. I definitely plan on buying it again.
I'm rating it a 10 out of 10.
How To Take The Best Care Of Your Vehicle
Since not all car products are created equal, and this includes air fresheners too, I hope my reviews so far have proven helpful in offering you some guidance. When it comes to choosing the best product for your car, from the many available on the market, it's always wise to read as many car care reviews, blogs and forums as possible. Reading honest reviews usually avoids any risk of buying a product that might end up harming your vehicle, or your health.
I hope that you enjoyed this post. If you did, check out some of my more popular reviews: