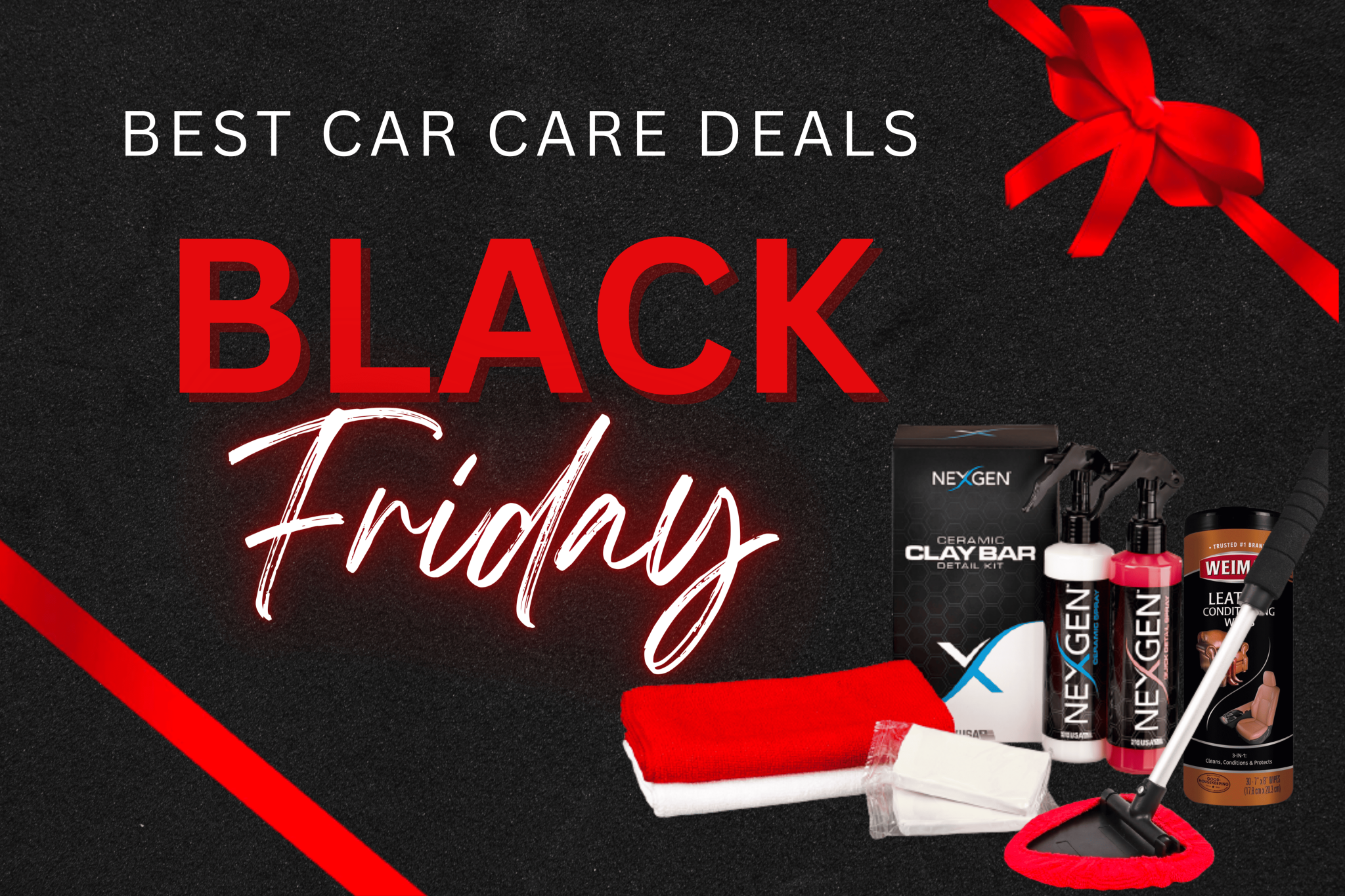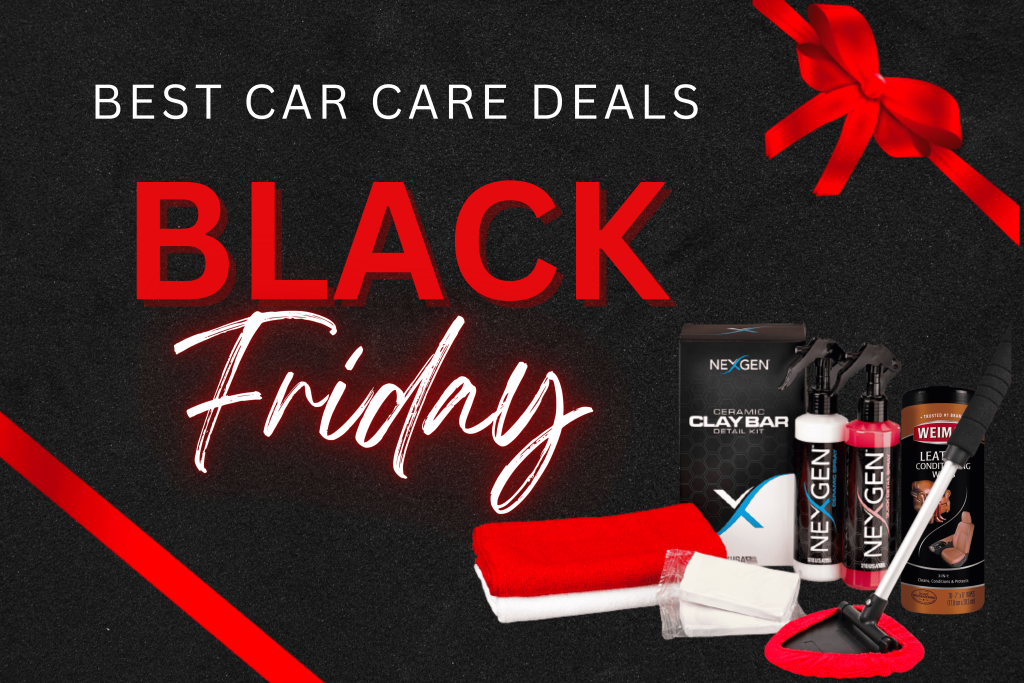 Black Friday is finally here! For all car care enthusiasts who want to get the best deals whether you're a seasoned car enthusiast or just a vehicle owner on a look to keep your car in top-notch condition, this is the perfect time to maximize your savings. We've compiled together a list for you of the best car care deals, from the best companies and products you'll need.

Here's our list with the 10 best car care deals till now, keep visiting us because we'll update the list with more deals in the coming days as they unfold till Cyber Monday. Check and find many surprises that this year's Black Friday has brought to you:

10 Best Black Friday Car Care Deals
1. This Worx Car Vacuum Cleaner- Car Cleaning Kit
A compact vacuum cleaner is now available at a deal price, a 51% discount! Weighing just 2.4 lbs, this little marvel is ready for anything, from ash and dust to unexpected drive-thru spills. Equipped with a HEPA filter and a robust 106w motor, it will easily suck up dirt, debris, and those pesky crumbs hiding in your car.

The kit includes three precision nozzles, a sleek carry bag, a filter brush, and a spare HEPA filter. Plus, say goodbye to battery woes, it conveniently plugs into your 12v aux outlet with a generous 16-foot cord. Keep your car cute, tidy, and catch this deal now!
2. Nexgen November Deals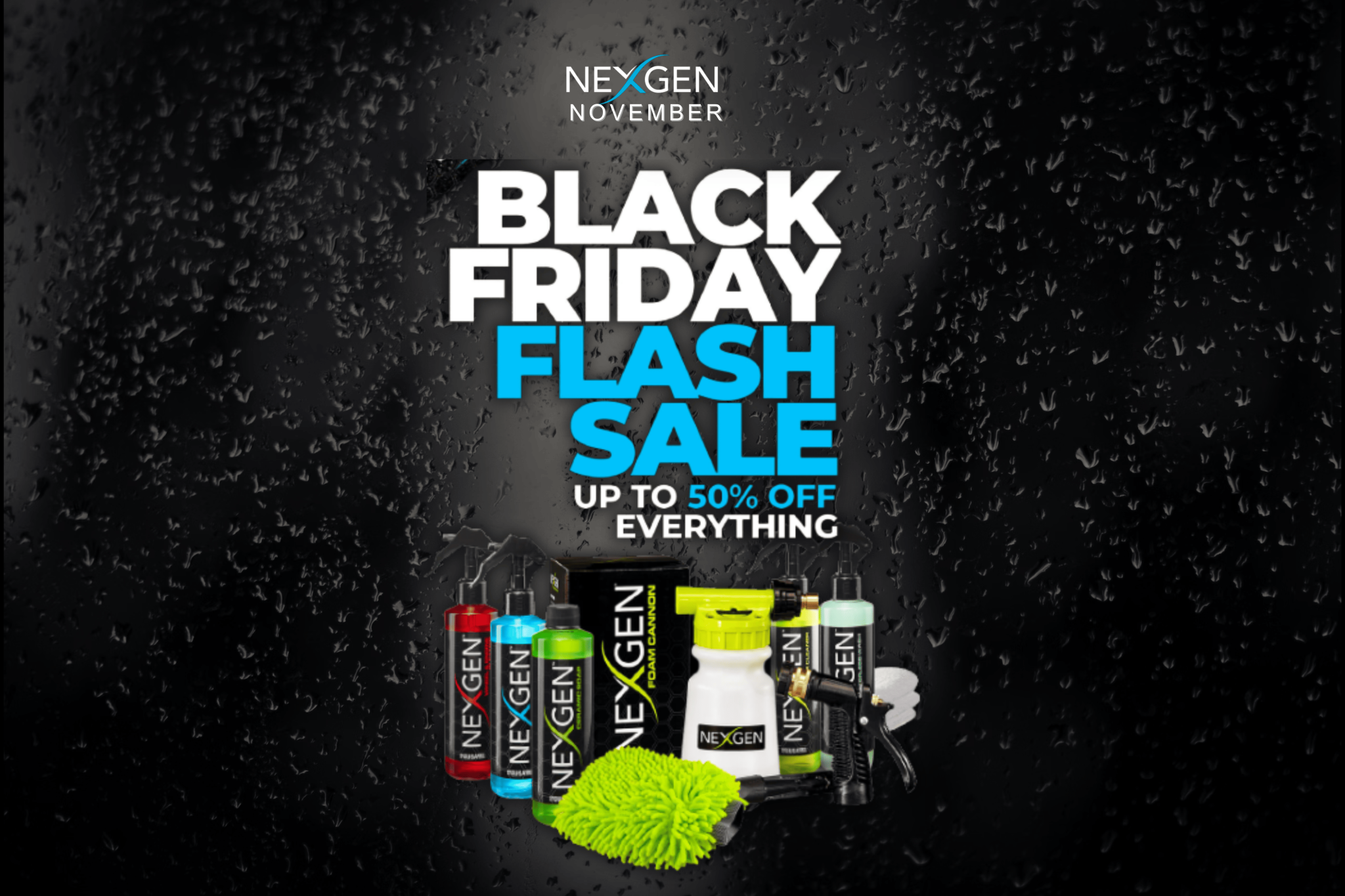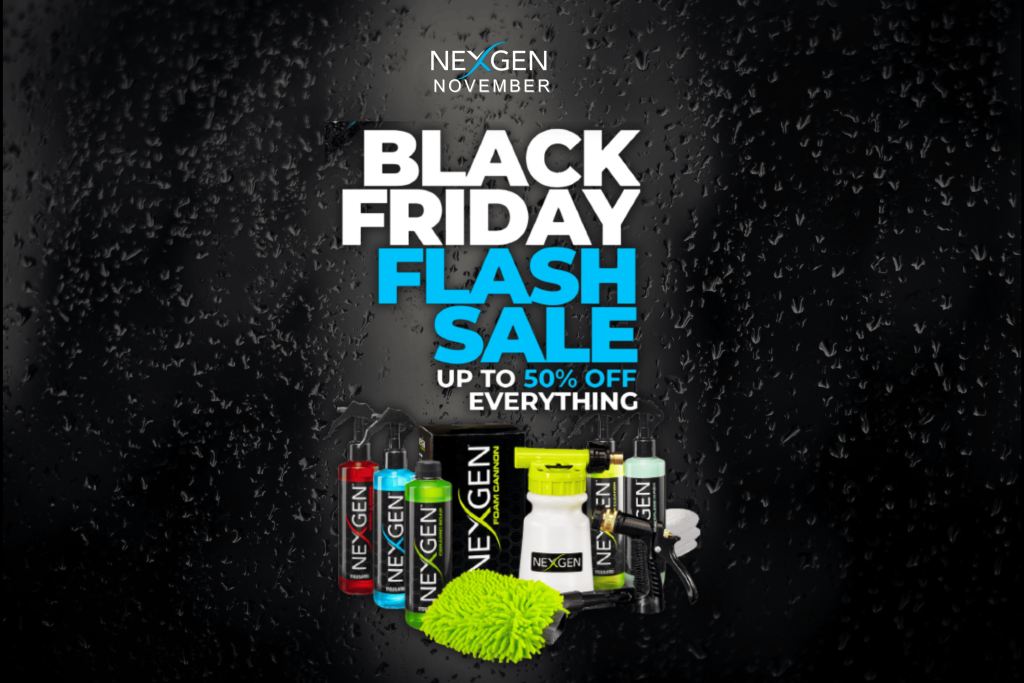 As we are on the lookout for the best black Friday deals, Nexgen never disappoints. Their "Nexgen November" offers discounts on a wide variety of its top ceramic coatings, cleaning liquids, and kits. Starting the week before Black Friday, they offer up to 50% off on all their best products, including their #1 ranked Nexgen Ceramic Spray. Go check out their website and grab yourself some top car care products, from their ceramic spray, ceramic clay bar detail kit, detailing starter kit, and much more at a lower price!
3. AUTODECO Car Wash Cleaning Tools Kit
This 22PCS car washing kit comes in handy whenever you want to give your vehicle a great wash moreover, it's at an exclusive deal price, for only 20.63$! Crafted from premium, lint-free materials, each tool is designed for maximum efficiency and care. Whether it's your car's paint, glass, metal, or delicate surfaces, this kit is your go-to solution. Safe and versatile, it's perfect for all vehicles, including cars, motorcycles, SUVs, trucks, RVs, buses, and boats. Transform your car care routine with this comprehensive kit and this amazing deal. Give your vehicle the care it deserves!
4. AMMEX Black Nitrile Exam Gloves- Pack of 100
If you're a perfectionist and don't want the chemicals in your hand then these are the perfect gloves for you with a 49% discount! Say goodbye to worries about fingerprints and embrace the precision these gloves offer you while scrubbing down your car's exterior. Ideal if you are allergic to natural rubber latex, these latex-free gloves come in various sizes to ensure a perfect fit. Except for working on your car, you can also use these for different tasks at your home.
5. Weiman Leather Cleaner & Conditioner
You can transform your car seat with Weiman Leather Conditioner for just 4.99$. You'll get 30 easy-to-use wipes that'll bring your leather back to life by removing dirt, soil, and residue. It has a formula for multiple uses that cleans, conditions and protects in one step. Whether it's your car seats, accessories, or furniture, Weiman Leather Conditioner is your go-to solution. Plus, with UVX-15 sunscreen, it provides essential protection against sun damage, fading, drying, and cracking. Care for your auto interior with the ultimate in leather restoration!
6. LITTLE TREES Car Air Freshener
For just 8.89$ with a 56% discount make your car invisibly fresh, comes in different scents vanilla, coconut, citrus, wood, etc. I like how small it is and how nicely fits in the vent, you get a whopping 16 air fresheners which you can replace as needed. Powered by Stediscent Technology, each Vent Wrap offers up to 20 days of steady fragrance, and with a 4-pack, you can enjoy up to 80 days of continuous freshness. Find the hidden power of fragrance with Vent Wrap at a really low price.
7. TAKAVU Windshield Window Cleaner Tool
A 38% discount for this amazing extendable windshield cleaner. It features a 9″-15″ extendable handle and a pivoting 180° swiveled triangular head for easy access to hard-to-reach corners. The package includes three reusable microfiber towels for streak-free cleaning. Ideal for all-sized cars, trucks, SUVs, and beyond – a must-have for a spotless finish!
8. LINLA Premium Absorbent Oil Mat
Say goodbye to stains, spills, and slips. This mat offers unbeatable protection for your garage, driveway, or parking floor. Made with absorbent fabric that locks in oil, water, and other liquids, it keeps surfaces spotless. With a slip-resistant waterproof backing, it stays put, preventing leaks and potential damage. Plus, it's durable, easy to cut to fit your space, and simple to clean. Don't let messes ruin your space. A 20% discount specially for Black Friday!
9. PINCTROT Large Size Steering Wheel Cover
Revitalize your driving experience with PINCTROT Steering Wheel Cover with a 20% discount for black friday deals on Amazon! Crafted from high-quality 3D honeycomb silicone, microfiber leather, and textured rubber, it's the ultimate fusion of durability, comfort, and anti-slip design. Enjoy a secure grip and reduced hand fatigue, thanks to its ergonomic, breathable structure. Protect your steering wheel from scratches, stains, and wear, preserving its pristine condition. With resistance to heat and cold, it ensures year-round comfort.
10. Nitrox Steel Weld Seal for Head Gaskets
Extend the life of your radiator with a 39% discount on Nitrox Steel Weld! This powerful solution features anti-rust inhibitors, ensuring radiator longevity. It provides a permanent, stress-free repair for most leaks, sealing them in minutes without the need for tools. Compatible with all anti-freeze, it mixes seamlessly into the coolant system—no flushing required. With Nitrox Steel Weld, leaks are resolved quickly, and its long-term action continues to protect against future issues. Keep your radiator in top shape with this efficient, effective solution!