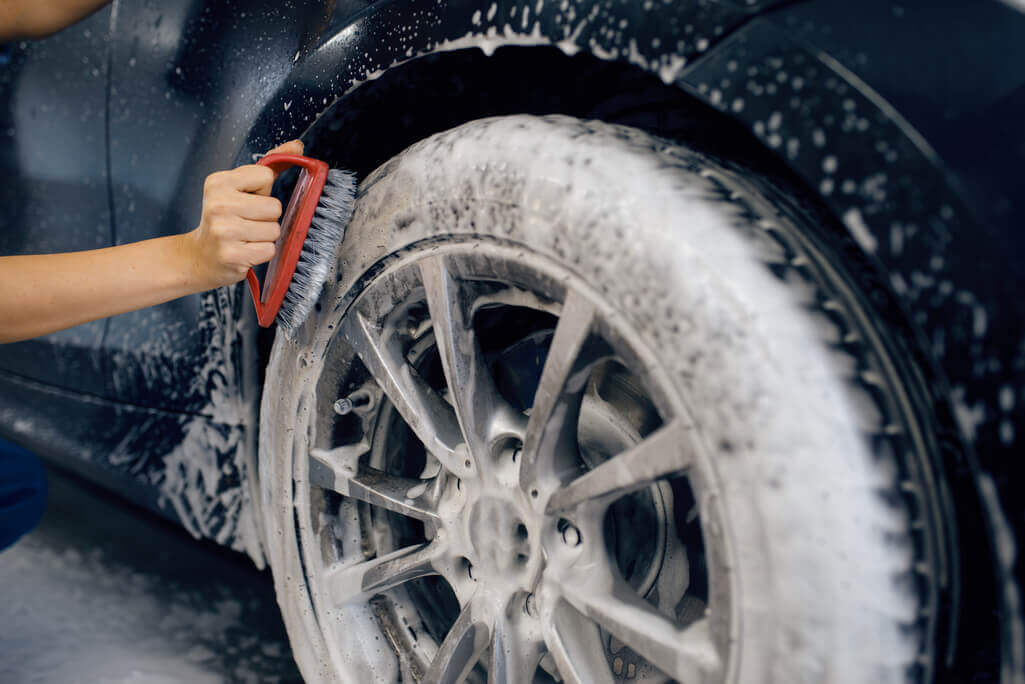 Best Brushes For Car Detailing Review
When it comes to detailing your vehicle, you'll need the best detail brushes to take care of the finishing touches. And while many of you may have plenty of sponges, towels or buckets at home, these items are not enough if you truly want your car to look its best.
Any pro detailer will tell you that you'll need a top-quality set of tools to get the job done. A proper set should include items for upholstery, interior and exterior details, cracks and crevices, and even wheel barrels.
To help you narrow down your choices, in this report I'll review the best brushes for car detailing on the market right now, and will then share my opinion on each one. So, let's dive right in and discuss some of these products' key features in more detail.
Mothers Detail Brush Set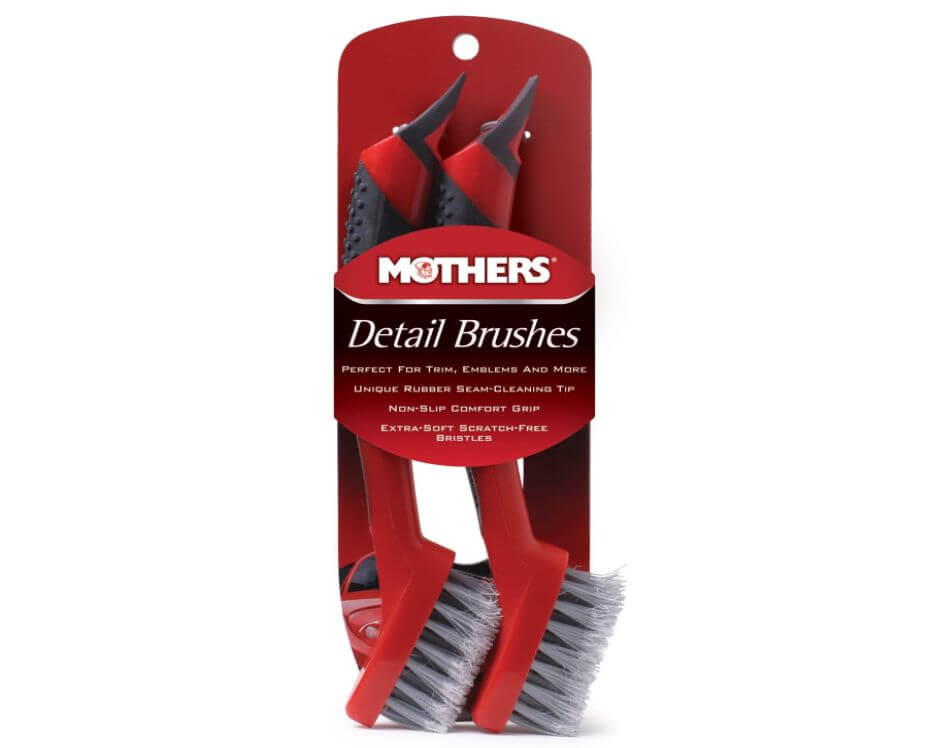 I bought this 2-pack Detail Brush Set from Mothers after seeing it featured among the best items for car detailing on Amazon. This product, part of Mothers' car care set of accessories, is advertised as featuring unique microfiber products, lightweight, ergonomic brushes and finishing products. So let's see if their brush has the extra soft hair bristles the company prides itself on, and if it's as ideal as they say for trim, emblems, and tough-to-reach spots.
Honestly, at first I was afraid that, like many other horse hair brushes, this one might be too soft to clean the surfaces well. In the end, however, I was pleasantly surprised to see that this highly gentle brush was great to remove dirt.
This brush comes with a rubber tip which is great for a non-slip grip. The best part? It does a good job cleaning without causing any scratches to the car's surface.
The only thing I disliked about this product is that the rubber piece at the end is a bit too big to get into some crevices. Also, the bristles seem to be bending down too fast. I'll make sure to keep an eye on these and update this review later on.
Overall, this cleaning accessory from Mothers is definitely among the best brushes for car detailing I've tried, so I'm rating it a 9 out of 10.
Yisharry Li Detailing Brush Set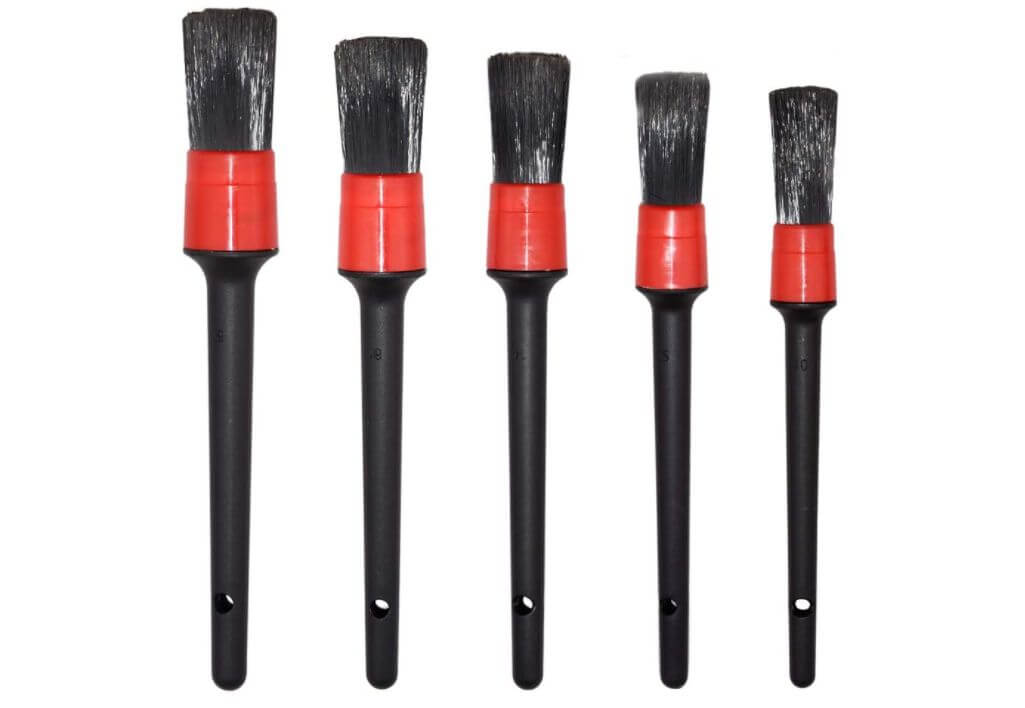 Although I haven't heard of this brand before, I had my eyes set on this detailing brushing set from Yisharry Li after seeing the many positive reviews from customers on Amazon.
What attracted me to this brush kit and made me include it among this best brushes for detailing review was its versatility. Using this 5 pack of brushes is the answer to your problems if you are looking to get the job done on both your car interior and exterior. The brushes come in various sizes, each one long enough to explore and reach into the lug nuts, narrow areas, or hard to reach spaces.
After a whole weekend of in-depth car care, I realized this set is ideal for those obsessed with keeping their car pristine, but are also on the hunt for a good quality vs. value purchase.
I found the bristles on these 5 brushes to be soft enough for the finest interior finishes, while still able to be used for wheel cleaning, too. They are also safe to use on the paintwork and didn't cause any swirls or scratches. What remains to be seen is if they'll keep a consistent shape over time. I'll update you on that.
The only thing I dislike about this set from Yisharry Li is that the plastic used to make these brushes looks and feels cheap. Keep in mind that at $12.88 for the kit, they aren't exactly the cheapest option. And finally, the red plastic ring on the handle is pretty hard and can easily scratch your car if you are not careful.
All in all, while these brushes are not the best for detailing, they are not bad at all. So I'm rating them with an 8 out of 10.
Chemical Guys Long Bristle Horse Hair Cleaning Brush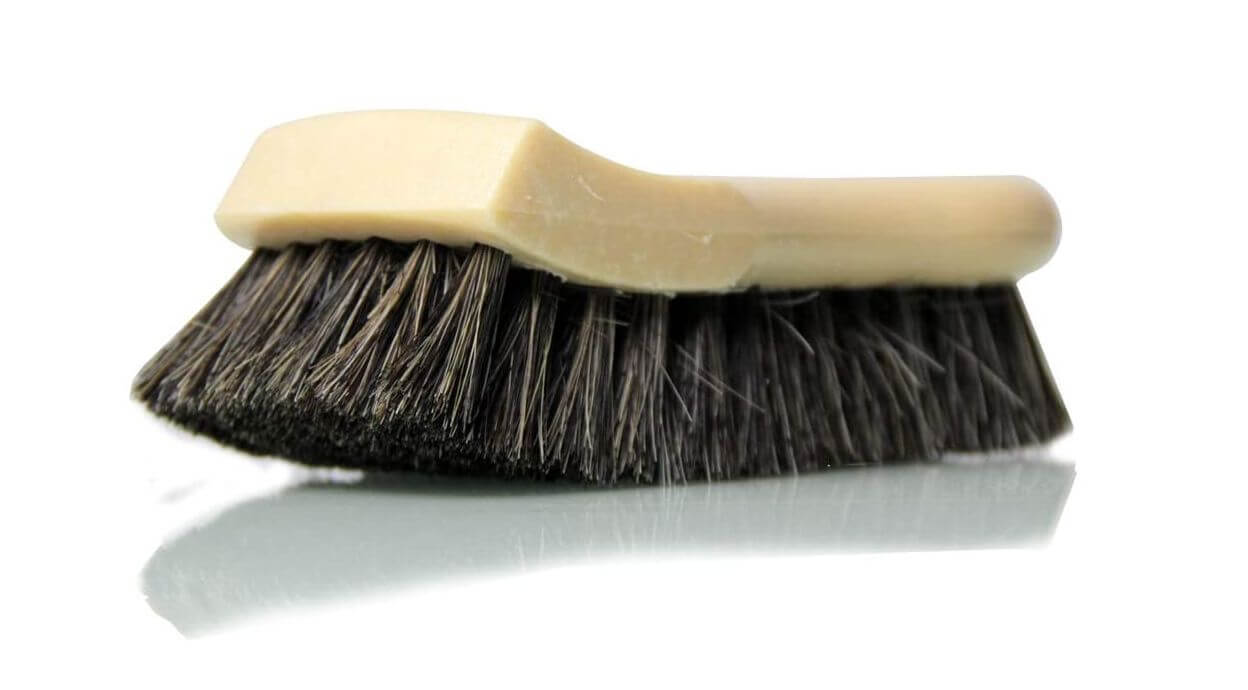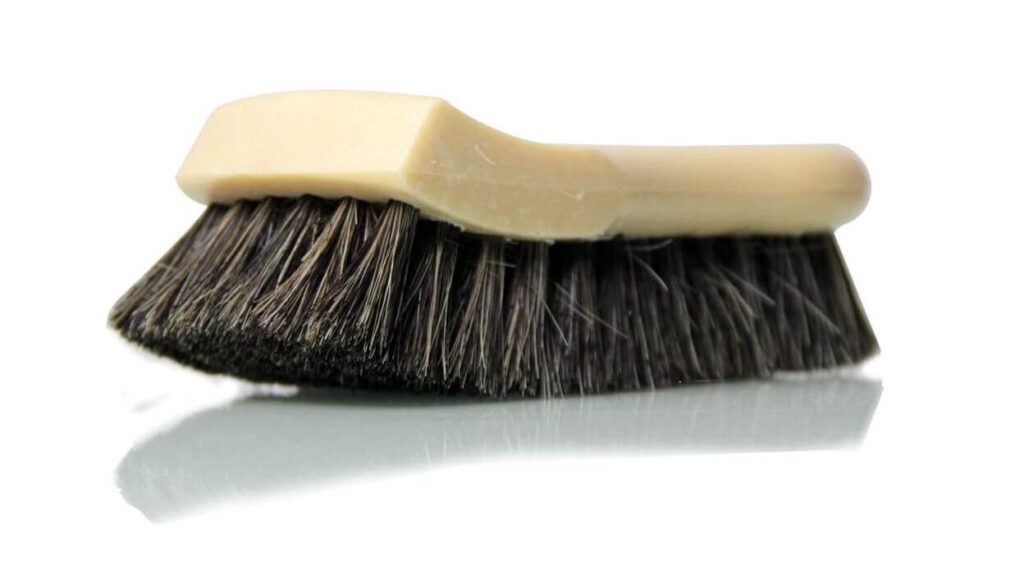 If you've read some of my other reviews you probably know I'm a big fan of Chemical Guys. I've been using many of their products for quite some time now and really like the results. So, since I needed a brush to prepare my Ford's leather seats for spring, I was excited to give the Long Bristle Horse Hair Cleaning Brush a go.
My initial thought after scrubbing the beige leather seats on my car was that this brush is good quality and works as expected. It's designed to be used on various types of leather and seems safe enough to be used on Alcantara. As long as you use it gently, you can try it on other textiles too.
Like some of the others that have purchased the brush, I also noticed that many bristles fell out. However, this only happened during the initial scrubbing. After using it a few times, I can now say that the shedding is minimal.
Unlike some of the other cheaper products I tried before made of boar's hair, this one managed to take out stains in the leather that I thought were permanent.
After seeing these results, I can confirm this leather brush for car detailing is another top product from Chemical Guys and amongst the best brushes I ever tried. Except for some of the bristles falling out at first, using this tool for car detailing was a great experience. I'm rating it 9 out of 10 and will definitely buy it again in the future.
Final Thoughts On The Best Brushes For Car Detailing
We're now at the end of this review for the best brushes for detailing, and if I were to pick my favorite… I'd have to go with Chemical Guys once again. But that doesn't mean that the other two products I tried don't deserve their place on Amazon's best brushes for car detailing list.
If you enjoyed this post and would like to read some other relevant car care reviews and guides, have a look at some of our other posts: