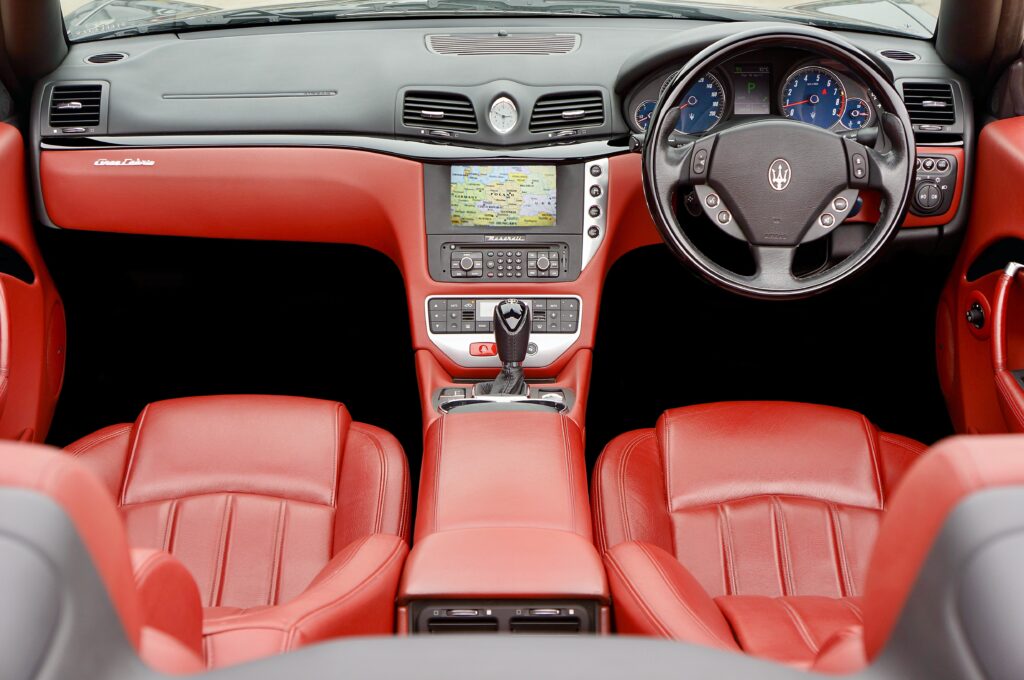 Have you ever sat in a brand new car with a leather interior and soaked in that fresh leather and new car scent? What if I told you that you could hold onto that? No, not in the form of some leather-scented air freshener, but actually maintaining the presence of fresh, clean leather. Below are some of the best leather conditioners for your car's interior and some bonus tips at the end.
Why Is Using Leather Conditioners Important?
Over time your leather will start to dry out, fade, and eventually wrinkle and crack. Just like your skin, leather needs to be cleaned and moisturized. Unlike your skin, leather doesn't heal. It's important to properly and consistently care for your leather interior. The best leather conditioners for your car will leave you with a smooth, satin-looking finish.
Quick Recap
Not Using Leather Conditioner
Dry leather wrinkles and cracks, which eventually rip
UV rays cause fading
Dry leather feels stiff and can even harden over time
It will start to sound squeaky when you move around on it
Using Leather Conditioner
Prolongs the life of your leather
Provides a high-end aesthetic
Maintains vibrant color
Maintains softness
Top 5 Leather Conditioners For Cars
There are a plethora of leather conditioners on the market, and the sheer amount of options might leave one feeling frustrated and confused. How do you pick the right one? Don't they all do pretty much the same thing? I can't stress enough to you, dear reader, that they do not all do the same thing. There is a method to picking the right leather conditioner, and I'm here to walk you through it.
1. Nexgen Interior Conditioner
This one is my personal favorite. It's my go-to and worth every penny. Nexgen Interior Conditioner has a water base, so it's easily absorbed into surfaces – no oily or slippery residue left behind. Not only is this leather conditioner great for car interiors, but I've also used it on the leather seats of my boat, which are often uncovered and exposed to UV rays. Nexgen has created a product that truly moisturizes and is fully absorbed into not only leather but vinyl and plastic. The satin finish is smooth to the touch and smells like brand-new leather. It also prolongs the lifespan of your vehicle's interior.
Pros:
Leaves a satin finish that is dry to the touch
Water-based, so it's easily absorbed into surfaces
UV protection
Gives a truly fresh, new leather scent
Safe to use on leather, vinyl, and plastic
Cons:
Not currently carried in many brick-and-mortar stores but can easily be purchased through the company directly or Amazon.
2. Meguiar's Gold Class Leather Conditioner
Sale
Meguiar's is an easy-to-grab product. Most large retailers carry the brand, so you'll have no issues tracking down a bottle of Meguiar's Gold Class Leather Conditioner. It's also one of the cheaper products on our list. While it gets the job done in a pinch, keep in mind that you get what you pay for. Some of the benefits are that Meguiar's Gold Class Leather Conditioner does provide UV protection and does not contain any artificial gloss.
Pros:
Protects against sun damage
Easily to find since many large retailers carry the brand
Cheap
Cons:
Unpleasant odor
Doesn't last very long and needs to be reapplied frequently
You'll spend more money in the long run, considering how quickly you'll go through a bottle
3. Chemical Guys Vintage Series Leather Conditioner
Sale
Most people recognize the Chemical Guys brand. It's sold in many stores, and for the most part, their products do a decent job considering the price. I must say, the Chemical Guys Vintage Series Leather Conditioner does not live up to the Chemical Guys name. Most of us know that shiny leather is typically a sign of dirty leather, and this product leaves behind a shine that I find undesirable.
Pros:
Water-based
Easy to find in many brick-and-mortar stores
Cons:
Looks great right after use, but two days later, the leather is left looking very dry
Unpleasant smell
Low-quality packaging. Caps frequently arrive damaged and leaking
Will leave streaks if you're not quick during the application
4. Lexol Leather Conditioner
Lexol Leather Conditioner
One of the best leather conditioner, but not for cars only. It can be used across wide range of leather products.
Rather than going up against bigger brands in the car detailing world, Lexol took a different route and monetized in the equestrian world of leather. However, many people still use it on household and car interior hydes. While the price may pull you in, the results will likely leave you cringing. Lexol Leather Conditioner is known to leave behind quite a mess. While the company itself has been around since the late 1960s, the current formula seems to be leaving long-term customers wondering, "what the hell happened to the leather conditioner I once knew and loved?"
Pros:
Voted the best leather conditioner in 20 years by Horse Journal (Don't get excited. It's just a quarterly magazine based in Sonoma County)
Cheap. Again, you really get what you pay for.
It can be easily found in Walmart and Tractor Supply stores.
Cons:
Leaves a grimy white residue that is difficult to scrub off.
Not recommended for use on suede or extremely soft leather.
5. Gyeon Leather Shield
This is by far the most expensive product on our list. While still relevant, Gyeon Leather Shield isn't a traditional conditioner. Instead, Gyeon chose to distribute a ceramic coating for leather interiors. Depending on the condition of your leather, you might still need to purchase an actual leather conditioner separately. If you have any dirt on your seats, it will lock the dirt in, so you have to be very careful with cleaning and following the instructions. Once it's on, you're stuck with it for quite some time.
Pros:
Satin finish
Works on all types of leather
Works up to nine months if used properly
Cons:
Expensive
Will seal in dirt and other contaminants, if seats aren't properly cleaned prior to use
Protects but does not condition leather
What To Do Before Conditioning Leather Car Seats?
It's important to make sure your leather is clean before you add a conditioner. Dirt, grime, and oils will build up within the pores of your leather, and adding a conditioner to dirty leather will further push the contaminants into the pores. Cleaning leather doesn't have to be time-consuming or difficult.
Related: How To Take Care of Leather Car Seats
To get started, fully extend the seat to make sure you're able to reach every crevice. You'll want to vacuum the seats thoroughly to remove any crumbs, dirt, or dust that have accumulated. This is also a good time to suction other high-use spots as well, like your cup holders and floor mats. Choose a quality interior cleaner that is safe on leather to lift and remove any dirt and body oils from the pores of your leather and vinyl. Once your leather is properly cleaned, make sure it's dry to the touch. Now you're ready to condition your leather interior!
How To Apply Leather Conditioners To Car Seats
Like any new product, it's important to first test your new leather conditioner on a small inconspicuous area.
Choose your preferred applicator (microfiber cloth for sprayable, thinner consistency conditioners and microfiber pads for pourable, thicker conditioners)
Spread an even layer of conditioner over the surface area you're working with.
Let the conditioner absorb into your leather, and wipe away any excess liquid if there is any.
How To Pick The Right Leather Dressing For Your Car
Brand: Once you find a quality brand that you enjoy, stick with it. Consistency is key here.
Price (your budget): If you're looking to save money, you may be tempted to grab a cheaper version. However, you get what you pay for. The cheap product might cost you more in the long run.
Reviews: It's important to look at the most recent reviews of each item. Sometimes a company will change its formula, and that isn't always a good thing. Additionally, looking through the bad reviews will give you an idea of what the worst-case scenario would be. Are their complaints about stains or a foul odor?
Longevity of the product: You'll want to stick with a product that lasts. Pick one that maintains a prolonged moisturized feel. If you find that you're having to reapply products too often, it's time to look into a superior brand.
Ease of application: If you have a lot of leather in your car, you want something that isn't going to take all day. While some might prefer a dripless cap, you might prefer a quick spray nozzle to get through the process a little faster.
Final Words
The best leather conditioners for your car provide protection from sun damage, a fully absorbable moisturizer, and a smooth finish. Lower-quality brands commonly add a synthetic shine, which to the untrained eye, may look nice. However, artificial shine means there is a layer of residue sitting on the surface of your leather. A residue sitting on the surface of your leather collects pollutants, and that creates the cycle of a dirty surface that you need to reclean and recondition.