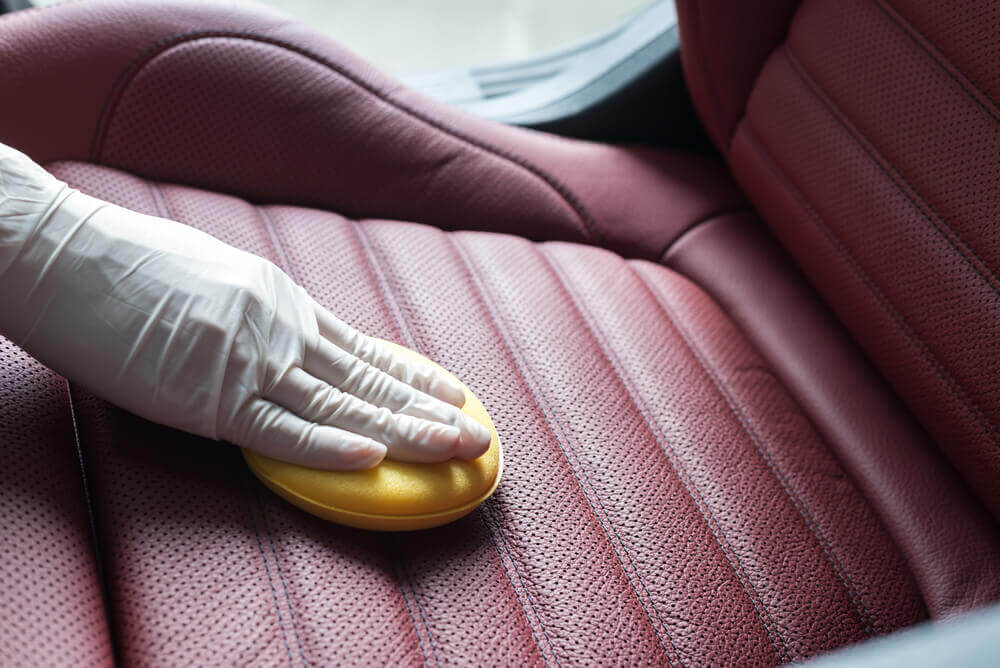 How To Take Care of Leather Car Seats
Car leather interiors are seen as a symbol of luxury, prestige and smooth rides. But although leather seats are any passionate motorist's dream, they are way pricier than cloth, quickly adding up maintenance costs. In today's post, you'll learn how to care for leather car seats so that they stay in great condition, and thus help maintain your vehicle's resale value.
Car leather upholstery, once only reserved for luxury vehicles, can now be found in virtually every make and model. And why wouldn't it be? Leather seats are indeed a sexy car feature. They feel luxurious, are comfortable, durable, and smell great. They are also great for people suffering from asthma and allergies, as allergens tend to stick on cloth seats more than they do on leather ones.
The downside to leather upholstery is its high cost compared to cloth. And since not all types of leather seats are created the same, for better quality ones like Napa you should expect to pay even more. Also, being a natural material, leather is subject to fading and cracking due to heat and sun damage. Neglecting to maintain proper car leather care will likely result in costly repairs.
To help you establish a maintenance routine that will keep your car leather looking brand new for longer, here are 4 easy tips on how to take care of leather car seats.
What Is The Best Treatment For Leather Car Seats?
Knowing that when it comes to how to care of leather car seats many car owners don't know where to start, or what type of cleaning products to use, we've created this step-by-step guide to help you out.
Vacuum
A thorough vacuum is the first step you need to take before cleaning your car's leather seats and interior. Vacuuming removes debris and dirt from the leather car seat seams, which might otherwise get loose and end up scratching or rubbing into the leather. Before you start vacuuming, make sure you choose a brush with a soft head.
Clean
Spritz or apply your preferred leather cleaner all over the leather surface. Use soft, microfiber cloths to ensure each panel of the seating is covered with product.
Start massaging and agitating the leather fibers with circular motions. On problematic areas that are hard to clean, you can also use a soft-bristled brush from Chemical Guys. Made from super soft and safe horsehair bristles, this brush is ideal for dealing with brand new leather or slightly dirty car leather.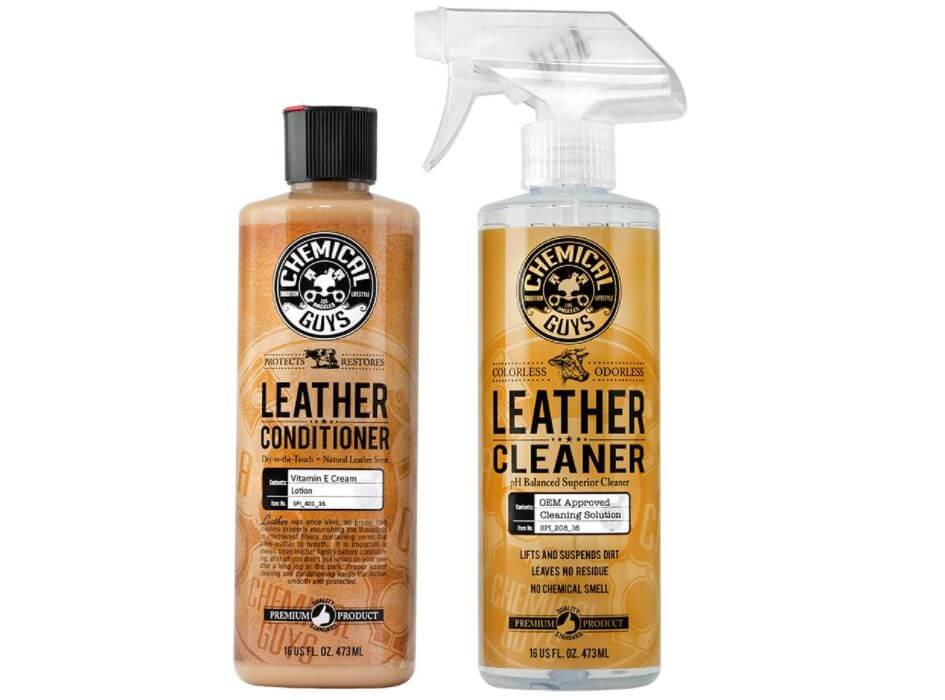 Condition
Unlike "unfinished" leather, automotive "finished" leather has a vinyl-like protective coating that nothing can penetrate. This makes leather seat care much easier, but it also makes buying the latest car leather conditioners useless.
When it comes to how to care of car leather seats, the majority of conditioners won't have enough power to penetrate the protective coating. They'll just smear around on the surface, making the leather shiny and oily. This said, while you don't need to spend a lot of money on false marketing promises, you can still get a good quality car leather conditioner that won't stain, damage, or leave a greasy finish.
The Chemical Guys Leather Cleaner and Conditioner kit is a great choice both in terms of quality and pricing. The kit also includes a conditioner and a cleaning product.
Maintain
Once you've finished washing and conditioning your leather seats, simply give them a final wipe, and have them looking pristine, shiny and soft.
If you are wondering how often you need to condition leather car seats, the answer depends on several things. We recommend cleaning your leather car seats at least once a month, depending on the type of leather, sun exposure level, weather elements, and whether children or pets ride in the car.
Final Thoughts On How To Take Care Of Car Leather Seats
Knowing how to care of car leather seats is a must for every proud vehicle owner. In this post, we've walked you through the basics of proper car leather cleaning so you can preserve your vehicle's interior for the long run.
For more useful car care reviews and information, take a look at some of our other posts: