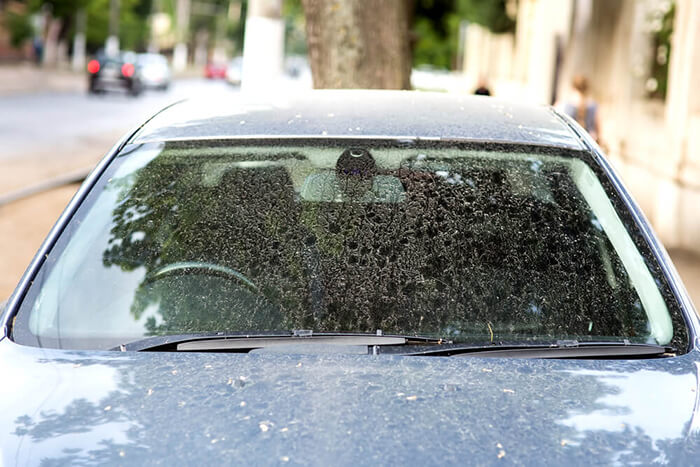 How Do I Get Hard Water Spots Off My Car?
Wondering how to remove hard water spots from car paint? You are not alone! In fact, this is one of the questions we receive most often from car owners looking for the best products and the most efficient methods for water spot removal.
Beyond the aesthetic aspect, the main problem with spots caused by hard water is that this type of water has minerals that get into the surface of your car's paint finish, making it hard to remove with a simple wash. In time, these tiny water droplets can lead to scratches and etching, making your car appear used and much older than it's actual age.
If you love your car and wish for it to always look top notch, there's nothing more aggravating than not knowing what's the best way to solve this annoying problem. Coming to your rescue, in today's post we'll dive deep into exploring what are the different types of water spots, what causes them to form, and what are some easy ways to remove them for good.
What Causes Water Buildup?
A first step in knowing how to remove water spots from your car is understanding how these stains are formed in the first place.
One common type of water spots is caused by hard water buildup. Water is considered "hard" when it presents a high concentration of minerals, especially calcium and magnesium. And if you are wondering how come these minerals end up being present in rainwater or even tap water – iIt all comes down to water being a good solvent of all the minerals present in the rock and soil areas it passes through. Some other common causes of water spots forming are dirty water, acid rain, or water with excessive contaminants like plumbing residue or smog.
Can water spots damage car paint?
Unfortunately yes. But as you could see above, water spots are caused by different sources and each one has its own removal processes. That's why a one-size-fits-all problem solution is impossible to recommend.
Other than following trusted car care reviews that can recommend which products to use for best results when washing and detailing your vehicle, another thing you can do to keep your vehicle safe from hard water stains is to use a car cover. The best part is that an outdoor car cover will not only protect your car from water, but also from direct sunlight or bird droppings which are equally damaging to paint.
What Is The Best Water Spot Remover For Cars?
Will a car wash get rid of water spots?
Unfortunately if you are trying to remove water spots from your vehicle effectively, a simple car wash will not be the answer to all your problems.
This is mostly because the very same water you use to wash your car is also capable of creating more spots and damaging your paint even further. This doesn't mean that you should stop washing your car, though. On the contrary! With time being of essence when it comes to removing build up and keeping a clear coat, you need to clean water spots immediately after they happen. But be prepared that washing your car will just be the first part of the process.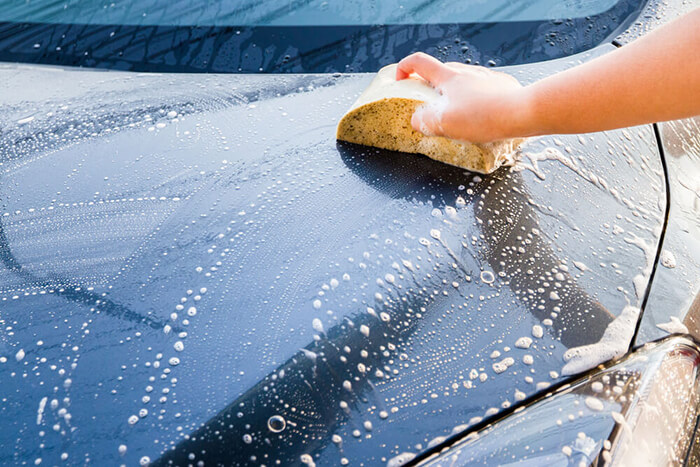 If you want to take matters into your hands, start by washing the entire car with a professional car shampoo, and then dry it well by using some soft microfiber towels.
For any leftover deposits you want to get rid of, you can use a vinegar solution created by mixing white vinegar with distilled water in equal parts.
The next step for removing water spots is completing a clay bar treatment followed by the spraying of a ceramic coating. High quality products like Nexgen Ceramic spray have hydrophobic properties, meaning water will not be able to cling to the surface. If it happens, especially in the areas where water is extremely hard, Nexgen will be strong enough to polish out the water spots and prevent any hurt to the coating. 
If you enjoyed this article about how to remove water spots from cars, then you'll love the one regarding the importance of car detailing, or our recommendations for the best windshield washer fluids. Find them all and much more on our blog.