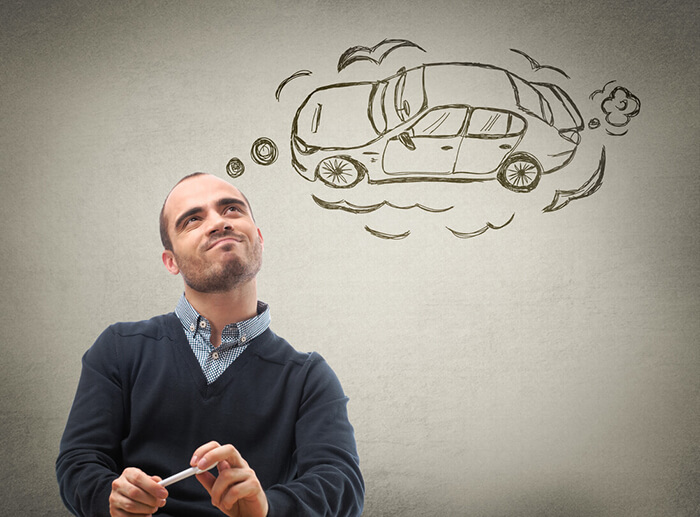 How Much Does It Cost To Ceramic Coat Your Car?
A ceramic coat can do a lot of good to your car. But at what price? In this article, we'll look at how much it costs to bring your car to a professional detailer vs applying the product yourself. We'll also compare both methods' duration, shine and protection levels to help you choose the best one for you.
Owning a car is a wonderful thing. It gives you the freedom to explore new destinations and helps you avoid crowded work commutes. Not to mention that for many vehicle enthusiasts, looking after their car is a hobby that allows them to relax and unwind.
But taking good care of your car isn't always easy. Many car owners tell us they want to keep their investment looking as good as the day they bought it. So, what is the best way to achieve this result? And how can you make it last?
Some people actively enjoy looking after their car day in and day out. If you're not one of them, and you'd rather drive your car than clean it, ceramic coatings can help you do just that. By protecting the vehicle from salt, road drim, bird poo, and sunlight, ceramic coatings are the answer to keeping your car clean for longer and safer from environmental factors. All these with little effort other than the initial application.
But all good things come with a price tag! So in this post we'll explore the cost difference between professional ceramic coatings and DIY kits, and analyze what both of them offer to car enthusiasts.
Our goal is that, by the end of this post, you'll have all the facts you need to determine if ceramic coatings are worth paying the cost or not. But first, let's look at what ceramic coatings are.
What Are Ceramic Coatings
You cannot decide whether ceramic's cost is worth it or not without a clear understanding of what this product actually is.
Ceramic coatings are relatively new to the car detailing industry but have entered the market in full force as an innovative alternative to good old wax products. But, don't think ceramic coatings have just been recently discovered. To give you a bit of an industry insight, ceramic coating has been used by NASA and the military for years thanks to its protective properties, but has only been recently adapted to the auto industry.
Depending on the product you choose, if it's professional vs over-the-counter, car preparation, and the detailer's reputation, the cost of the treatment can vary significantly.
Some of the main qualities of ceramic coatings are:
Durability
Ceramic products can provide a long lasting coating that when applied correctly, can give you up to 5 years of protection from the elements. All these depending on how your car is stored, used, and maintained. Obviously, the more you care to cover and protect your car when not in use, the more you can rely on the durability of your ceramic coating.
Protection Against External Factors
One of the main benefits of ceramic coating is that it offers an effective protection against pollutants, weather elements, and many other factors affecting your car's paint, making it look old and dull.
Easier Cleanup
Another key benefit of having a ceramic coating applied that makes it worth the cost, is its ease of maintenance. Wash downs are super simple, and there's no need for harsh chemicals that could ruin the car's finish. Thus, there will be less time spent washing, and more time enjoying the car. Not to mention ceramic coating's hydrophobic properties make cleaning a breeze.
Contaminants just sit on top of the surface making for easy washing when you get back from a long day on the road. The only downside is that ceramic coatings are still susceptible to water spots.
Extra Gloss
By applying a ceramic coating with a high SiO2 percentage like Nexgen Ceramic Spray, you'll add an extra level of gloss and shine to the paint's surface. The most exciting thing you'll notice is your car will end up with a finish that looks better than factory-new.
Extreme UV Protection
If you're looking for the ultimate protection against the sun's harsh rays, a ceramic coating will give you exactly what you need. High quality ceramic products work both as UV inhibitors, and help prevent surface overheating.
Preventing Oxidation
The number one benefit of a nano ceramic coating technology is that it eliminates the constant need for compounding and waxing.
Hydrophobic
Using ceramic coatings help keep the paint nice and slick with very impressive hydrophobic properties. Most good quality ceramic coatings come with a super high water contact angle.
Flexible
When it comes to justifying the cost, a high quality product will never peel or crack over time.
As seen above, ceramic coatings function as a glass-like barrier for your vehicle, which in turn can withstand damage and pressure much better than a non-coated vehicle.
How Much Professional Grade Ceramic Coatings Cost vs. DIYs
Last time we checked, we noticed a ton of different ceramic coating brands, products, and services available on the market today. And, if you do some research trying to decide on what to buy, you'd notice various prices ranging from $10 all the way to $3,000.
If you are a detailing newbie, it might be difficult for you to understand what causes this cost difference. But don't worry, we'll break the prices down for you in the following section.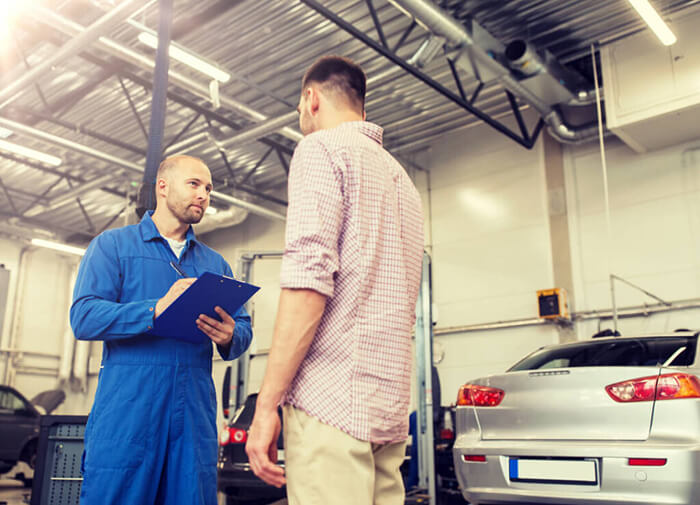 Why Are Professional Ceramic Coatings So Expensive?
Most ceramic coatings are going to protect your vehicle, are durable, shiny and last a whole lot longer than any wax or sealant. But what makes them different though is their thickness, slickness, durability, and longevity.
A professional ceramic coating application can cost anywhere between $1000-$3000, depending on the product, and the detailer you choose. For many people, it can be hard to justify this cost. After all, can't the same results be achieved with a cheaper product, like let's say wax?
Not really! And here's why:
Performance
Unlike DIY kits which you need to re-apply every few months, commercial-grade products can last for years. By using a nano coating that bonds with the substrate of your vehicle at a molecular level, a high quality ceramic will form a permanent clear coating. This can only be removed by abrasion.
Professional ceramic coatings are thick, superglue-like, and often include multiple steps to cure into a hard thick layer. No detergent or compound can break them down through chemical processes alone. All this to say that once the ceramic coating has cured, it becomes tough. So tough that it can withstand scuffs and scratches that would otherwise damage a softer gelcoat.
With a product so permanent as a ceramic coating, there's no point applying it until the surface of the car is completely clean. If you won't pay attention to this aspect, you'll simply lock in the existing dirt.
Labor
Labor is the second important aspect that makes ceramic coatings so expensive.
Professional grade ceramic coatings can take anywhere between three to four days to install. Why? Because before applying the first ceramic coat, the technician needs to ensure every single surface of the car's exterior is rinsed and washed perfectly. There can't be any traces of contaminants.
Since ceramic coatings preserve the finish underneath, the paint should be absolutely perfect. And, for the ceramic coating to protect and preserve this perfect look, any scrape, chip, or dent, no matter how tiny, should be repaired prior to the application.
The next steps after cleaning involve polishing, final degreasing, and a wipe down to remove any additional chemicals. Only then the paint can be treated with a primer to fill in the micro-pores, and a ceramic coat can be applied to seal it.
Due to the complexity of the application process, pro ceramic coating companies will require the detailer to be vetted and professionally trained. They'll also keep an eye on them following the facility's requirements such as a clean room, insurance, and infrared curing lamps.
Consumer Grade Ceramic Coating Kits
As you can see so far, most ceramic coatings offer paint protection. What you probably don't know is that they aren't only restricted to paintwork.
Ceramic coatings can be applied to a wide range of surfaces. Plastics, unpainted panels, piano-trims and plastic headlight lenses — to prevent UV damage and yellowing. When applied on glass, these help repel both water and dirt for improved visibility.
Although similar in many ways, not all ceramic coatings will hold up the same. And that's one of the most important aspects creating the cost difference. Some will last for up to five years, while others will only push the protection up to 6-7 months.
Unlike professional products, consumer-grade ceramic coatings take, maximum, two days to apply. They can be bought online and typically involve a single level application. What's more, these products are much more forgiving to apply, and still provide a deep shine. Downsides are they don't cure as hard, and have less durability.
If you decide to go down the DIY-route, there are different types of products you can choose from, like classic ceramic coatings, or sprays. With so many options on the market, no one wants to go through all of them just to end up wasting time using a mediocre one. This is exactly why we created CarCareReviews.net! To help our readers explore the options with DIY ceramic coatings, and choose the right one for them and their car.
Breaking Down The Costs Of Professional Ceramic Coating
Let's assume you choose to go with a professional ceramic coating, supposed to last 5 years. When you break the cost down, a higher price tag of $3000 divided by 5 years will result in about $600 a year. You may be thinking "well, $600 doesn't sound too unreasonable," right?
But when you compare this cost with the one of a commercial ceramic spray, the difference is staggering!
Not to mention that, even when you pay $3000, the result won't be set in stone 5 years. Not only does a professional ceramic coating take a long time to be applied, but for best results, it should be also reapplied at regular intervals. Yes, professional ceramic coatings can last up to 5 years. In general though, to reach this level of protection you should take your car in for a touch up every year or so.
Why Nexgen Spray Is The Best Option
When it comes to comparing the cost and performance of a professional ceramic coating vs one of the best commercial coatings on the market, you'll soon realize the second option is much more convenient.
Nexgen Ceramic spray comes at a price of $19.95 per 8 ounce bottle. This quantity will allow you to coat your vehicle from 4 to 6 times, depending on your car's size. On top of this, it will also last for a few good months, more than other similar products on the market.
Let's do the math. We can see that in one year you'll just need to apply Nexgen 2 times. So in 5 years, if we compare Nexgen to the time professionals claim their ceramic coatings last, you would've used 5 bottles. All of them at a total cost of $100.
Can you argue that this price is not incredible at the level of quality this product provides?
If you do, it means you didn't read this last section with enough attention!
So we'll spell it out for you once again. 5 years: $100 Nexgen vs. $3000 a professional application. Talk about a HUGE price difference!
In conclusion, to say Nexgen is much cheaper than professional coatings is an understatement. More so considering this product is almost as effective in terms of shine, and level of protection.
The only small inconvenience here would be probably that you'll need to apply it yourself. But once you get the hang of the process, you might even come to discover that taking care of your car's detailing is something you find relaxing and enjoyable.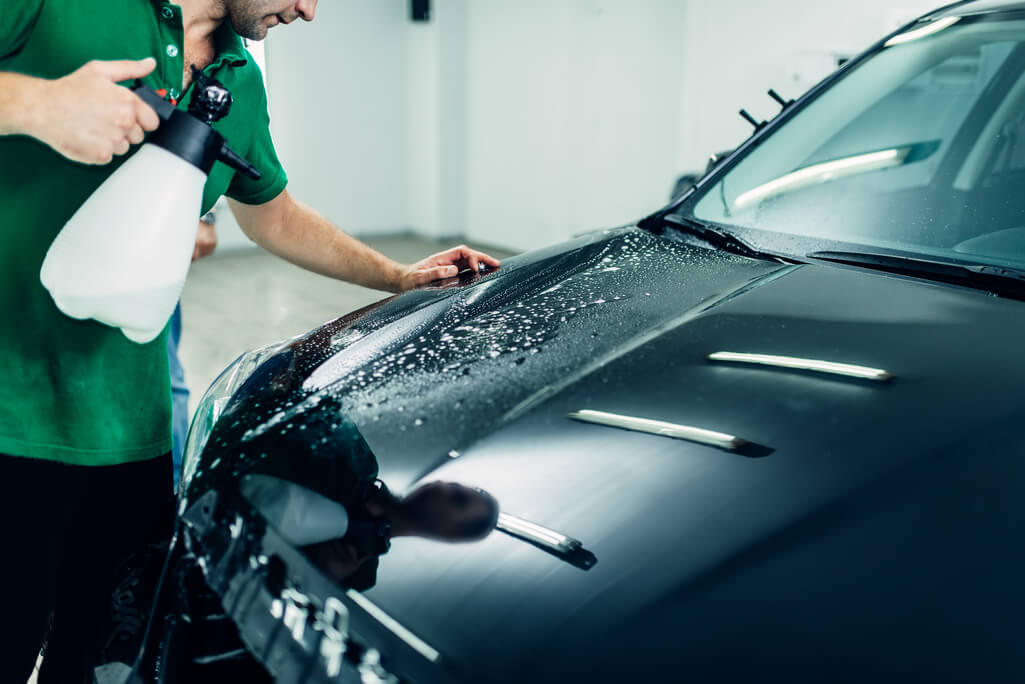 What About DIY Ceramic Coating vs. Wax?
If you are trying to cut costs while still taking care of your car, you are probably thinking that car wax is a good option when detailing on a budget. And while you are not entirely wrong, wax does come with its share of pros and cons when compared to ceramic coating.
What Is Car Wax?
Wax has been long used for car detailing with great results. Among wax's main attributes, we can name its ability to protect and enhance a vehicle's paint coating.
Just like ceramic coating, wax needs to be applied after thorough cleaning and polishing. Good car prepping allows wax to add shine, smooth out the surface by filling swirls and scratches, and add a protective coating against dirt, water, bird poop, and UV rays.
If you want to go down the wax route, you should know there are currently three main categories of waxes available on the market. These are natural or organic Carnauba, synthetic, or polymer. Of them, Carnauba is the only real natural wax. The other two are hybrid synthetic products.
So far so good, but you are now probably asking yourself "What is the difference between a ceramic coating and wax?". In the end, they seem pretty much the same, don't they?
How Much Does Wax Cost?
Unlike professional ceramic coating applications, a wax job package comes with a cost of about $55 to $150. This price covers everything, from car detailing to washing, waxing and buffing.
If you want to get a DIY product and apply it yourself, the price will be around $15 for a quality wax. Meanwhile, the basic professional wash and wax can cost as little as $40 to as much as $90. Before you get all excited from seeing these good looking costs, let's see what you can expect from wax.
What To Expect From Wax In Terms Of Protection
The first factor to consider when deciding on what detailing product to choose is the kind of protection and lifespan you'll be getting.
The biggest issue with wax products is the extent of protection they can provide compared to ceramic coatings. The first day you apply wax to your car it will look great and give you the protection you need. But each time you use your car and drive it through a storm, wash it, or let it sit too long in the sun, that shine and protection will decrease.
This is caused by the fact that wax doesn't chemically bond with the car's surface like ceramic. It just sits on top of the paint, so inevitably, it will deteriorate quickly. Especially in areas with harsh weather conditions.
In a matter of weeks, the wax will be almost completely gone from the surface. And you are back to square one, with a car vulnerable to sun damage and oxidation.
On the other hand, nano ceramic coatings, unlike waxes, create a semi-permanent bond with the car's surface. When first applied, ceramic coatings come in a liquid form which turns into a solid once cured. This allows the ceramic coating to fill any microscopic scratches and pores on the surface, creating a smooth and solid protective barrier.
When looking at Nexgen Ceramic Spray, for example, we'll see that this product will create a bond that provides superior protection from UV damage, dirt, and hard water. It also leads to an amazing shine while lasting 10 times longer than traditional wax.
As you can see, there are pros and cons of all products and choosing between ceramic coating vs.wax depends on your budget and level of personal involvement in the care of your vehicle. The only two benefits we can see when comparing wax to ceramic coating are its cost, and that you don't need a professional to apply it.
From our point of view, waxes had their time of glory back in the day. They are, of course, better than not using anything to protect your car's coating. But still, it will never come up to the level of innovation ceramic coating has brought to the detailing market.
And when it comes to comparing costs, a product like Nexgen or Torque Detail comes at a similar price to wax, but with superior quality.
Is Ceramic Coating Worth The Cost?
Hopefully this post has helped you clarify some of the confusion around the cost difference between professional ceramic coatings and diy products.
Depending on how much money you want to invest, and how much time you have to spare, the importance of car detailing can't be denied. So, whether you choose a DIY product or a professional one, both types of ceramic coatings can be seen as two different roads that lead to the same destination. Both will protect your vehicle's exterior by providing a layer intended to shield your car's surface from sun exposure, moisture, and environmental pollution.
However, if your car is parked outdoors most of the day while you're at work and you want to save on going to a professional, then a high quality DIY ceramic coating like Nexgen will ensure all your vehicle's needs are met.
To see how other popular ceramic coatings on the market perform, have a look at some of our reviews: