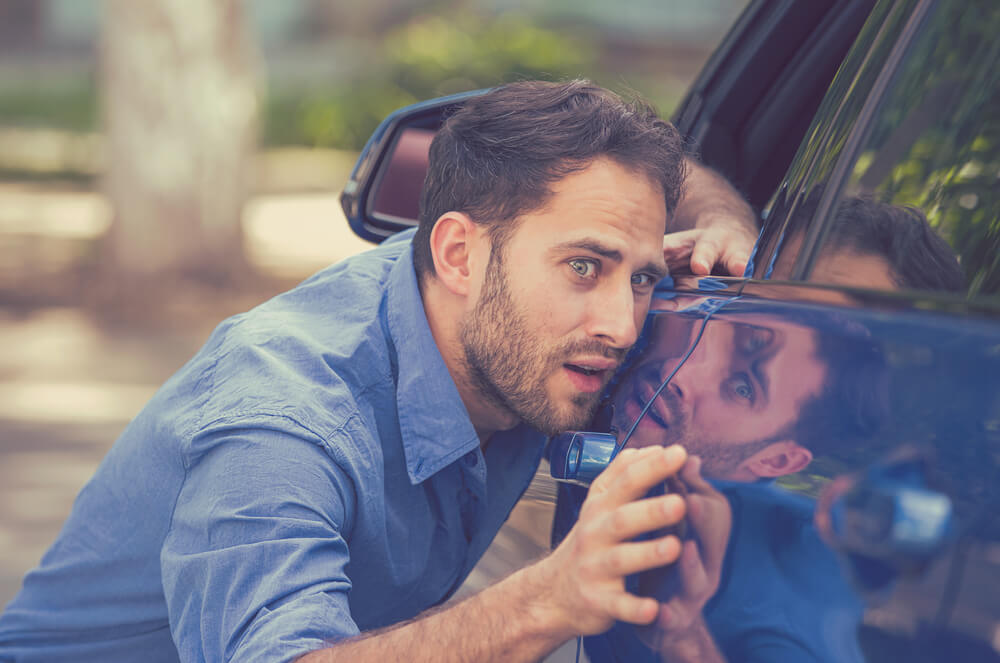 Can You Mess Up The Ceramic Coating On Your Car?
Just when you thought you've done the best thing for your car by applying a ceramic product to protect it, you're in for an unpleasant surprise. Your vehicle's ceramic coating has gone wrong.
So what do you do?
Ceramic coatings are phenomenal products that when applied correctly, can provide your car with long-lasting protection against UV degradation, swirl marks, or chemical erosion caused by bird droppings, tree sap, and acid rain. A high quality ceramic coating like Nexgen Ceramic spray can even absorb fine abrasion from dust, dirt, and salt, or light mechanical damage. However, when used by inexperienced car owners who don't know how to properly apply paint protection products, ceramic coatings can lead to issues like high spots, streaking, oily-looking finish, gritty textures, and poor coverage. All in all, these mistakes will end up making your vehicle's paintwork look worse instead of better. But although the process of applying ceramic coating can be done by non-professionals, there are a few things you should know before trying to do it yourself.
So if you want to discover how to apply a ceramic coating like a professional detailer, and learn how to fix the job if the application has gone wrong, keep reading.
What Causes Ceramic Coatings To Go Wrong?
Has your car's ceramic coating gone wrong? In order for this to happen, the most common causes are:
Superficial Prep Work
This is one of the most common causes of ceramic coatings not looking top notch. Although the hardest part of applying a ceramic coating is the prep work, skipping this crucial step or treating it superficially can cause all sorts of problems for a future ceramic coating. With this being said, make sure that all the dirt, brake dust, mineral deposits, salts, and other contaminants are removed entirely from your car's paint. Don't be lazy when it comes to cleaning your vehicle thoroughly, and don't assume that shortcuts will yield positive results.
The Use Of Too Much, Or Too Little Product
Has your ceramic coating gone wrong? One reason might be an improper application. While a little goes a long way when it comes to ceramic coatings, applying way too little product will make the coating ineffective. On the other side, using it excessively can result in a greasy looking coating that might be hard to cure properly. An important thing to keep in mind when applying ceramic coatings is to use circular motions and light pressure, and make sure you cover the entire surface. At the end, use a microfiber cloth to clean all the excess product.
Improper Outdoor Temperature Conditions
What many people don't know is that trying to coat a car when it's too hot outside, or doing it under direct sunlight, can make the product difficult to work with, and you may not get the result you are looking for. Direct sun exposure or hot surfaces can wreck all of the elbow grease, that's why our recommendation is that you allow half a day of hardening time to take place indoors, before moving the vehicle outside.
Not Enough Lighting
Lighting is an important aspect to consider when applying any detailing product, be it a professional grade car wax or a ceramic coating. The best thing you can do is to have a hand light to look at the car from different angles and to inspect each panel. This will help you to identify any high spots, or uneven coverage of the coating, and allow you to remove them immediately after you have applied the coating.
Low Quality Products
Ceramic coating gone wrong? It might just be that you got a low quality product from a company that shouldn't be trusted. Yes, we know that the car care market is overloaded by products, making it difficult to know which one to choose. That's why, before you make a mistake and buy a product which can ruin the way your car looks, it's better to read some reviews and compare products so that you can make an informed decision.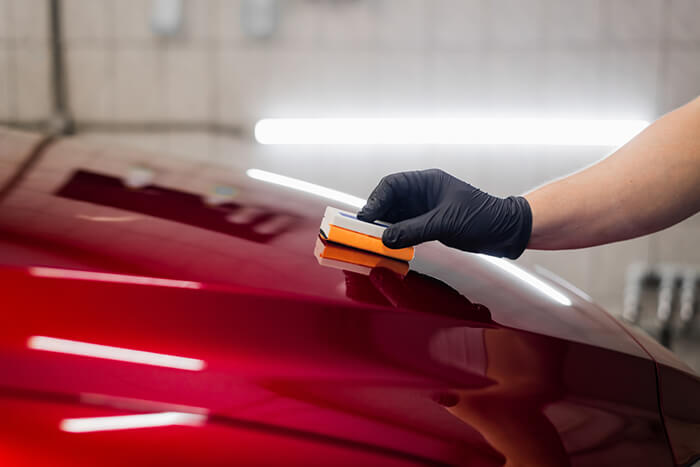 How Do You Fix A Ceramic Coating That's Gone Wrong?
When applying a ceramic coating, if you do not remove all the excess product, what is left behind is referred to as a high spot. Removing these spots once the coating has dried, or the entire coating if the result looks way too bad, might not be that easy though.
The best way to remove a ceramic coating that has gone wrong is by polishing it. But as far as polishing goes, the problem comes from the fact that when removing a ceramic coating, there's no way to be 100% sure when the coating has gone, and you're working on the clear coat underneath. If you want to do your own coating but you wish to avoid some of the complications coming with an improper coating application, we advise you to look into a ceramic coating spray like Nexgen. This product has an easy to apply formula that gives you the control and flexibility of paint sealants, as well as the effectiveness and durability of ceramic coatings. On top of that, it has hydrophobic properties, is scratch resistant and comes at a highly affordable price. We've reviewed a lot of different ceramic sprays based on the strength, value, longevity, and customer service, and this one comes out on top. 
To find out more about what ceramic coatings can do for your car, and to discover which one is the best suited for your vehicle, have a look at some of our other posts: