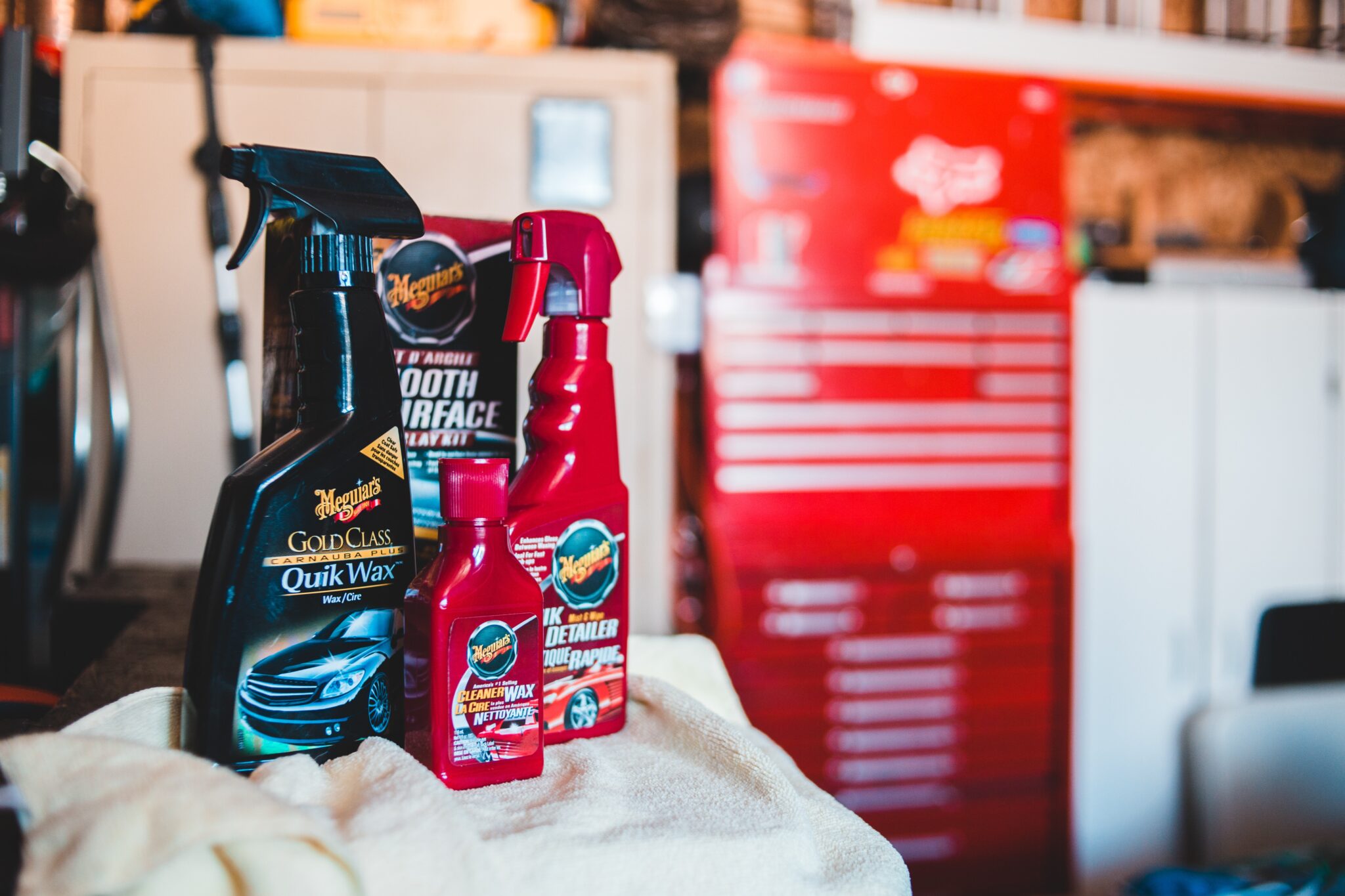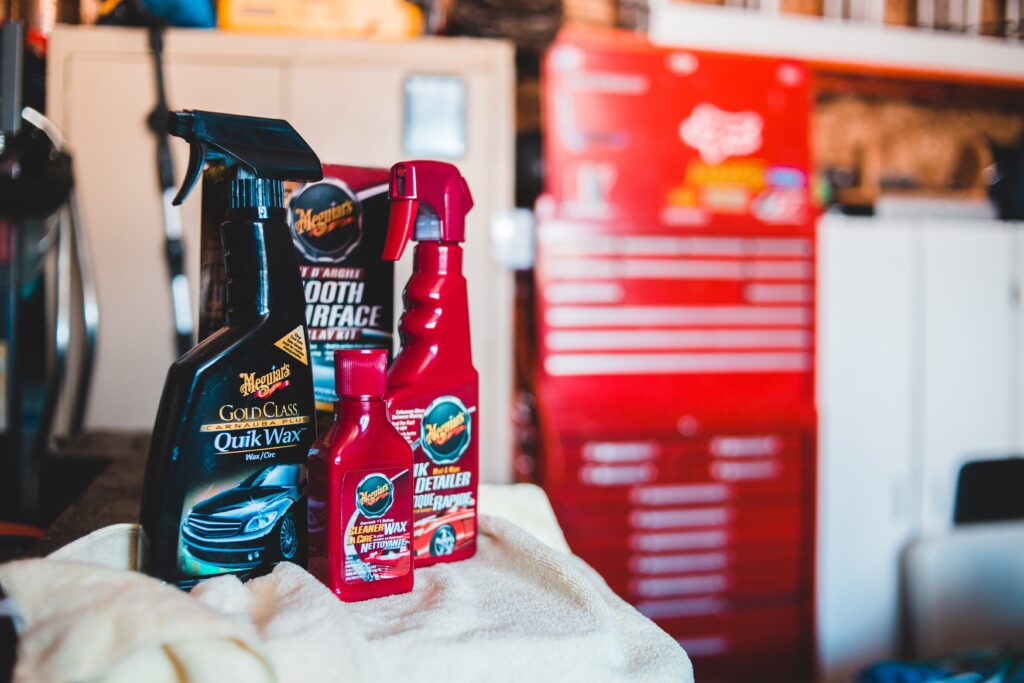 Recently, car detailing subscription boxes are becoming extremely popular. Mostly, it's because you can get fantastic products at lower prices. If you don't know which box to get, we're bringing you our list of the five best car detailing subscription boxes you should try.
Unfortunately, not many companies offer them on the market, so we had to dig deeper and try our best to find only the ones that are worth mentioning. We hope that in a few years (hopefully even sooner), more manufacturers will offer auto detailing subscription kits online.
If you like detailing your vehicle but don't want to bother researching and ordering all the different products, a subscription wash kit may be a perfect choice for you. So, let's see the best ones on the market.
The Best Car Detailing Subscription Boxes For You
So far, we have found only five of the best auto detailing subscription packages. If the situation in the market changes, we will happily update the article to help you choose the one that suits your needs the best.
1 – Glovebox Deluxe Car Care Subscription Box
Glove Box offers a fantastic gift certificate you can buy for yourself or your friends and family. You can choose between a 3, 6, and 12 months deluxe subscription. Subscription boxes ship on the 1st of every month, and you get different products every month.
What we like about the glove box is that you can check what the past boxes contain, and you can also purchase these boxes directly without paying for the subscription.
Here are the most common types of products found in Glove Box subscription boxes:
Microfiber towels and applicators
Apparel
Interior dressings
Polish pastes
Car wash soaps
Various waxes
Tire dressings
Bug removers
Etc.
As you can see, detailing boxes are pretty versatile, and you can expect to get many car detailing products. When it comes to ceramic detailers and other expensive products, it's a rare occasion that you'll get them. But all in all, we think this Glove Box detailing box subscription is, so far, the best on the market.
2 – Fullscale Auto Detailing Membership
Full Scale Box offers attractive memberships for their car wash bundles. You can choose between a 6-month or 12-month membership. In these memberships, you receive one package each month of the year.
From what we can see, here are the most common types of products:
Auto detailing tools (microfiber cloths, brushes, applicator pads)
Leather conditioners
Car wash shampoos
Car waxes
Interior and exterior dressings
Vent cleaners
Scents, etc.
They promise at least $50 in retail value in each package, which is fantastic. You can expect to receive 5-8 exterior + interior car detailing products monthly. They also send different products every month so that you won't get five same products in a short period.
An exciting thing about Full Scale Box is that you can tell them what types of products you prefer, and they'll try to tailor the selections for your box.
3 – Vvash Auto Care Detailer Subscription Boxes
VVash Auto Care offers attractive subscription-based mystery boxes. There are three types of subscription boxes, all of which are sent once a month:
Weekend detailer subscription box costing $19.99
Intermediate detailer subscription box costing $39.99
Professional detailer subscription box costing $69.99
According to the Vvash, the weekend box contains at least $45 worth of Vvash products, the intermediate box $80, and the professional package includes at least $145 worth of Vvash products.
Since Vvash Auto Care only sells its products, you can expect to get the same product more often than in subscription boxes from other vendors.
4 – Because Racecar Box Subscription Box
If you're from the UK, BecauseRacecar Subscription Box is probably the best choice for you. The monthly subscription cost is only $15, and you need to stay subscribed for at least two months before you can end the subscription.
Their boxes typically contain 4-5 auto detailing products in small bottles (100ml-250ml), car waxes, microfiber towels, stickers, waterless products, etc. They do not only stick to one brand, so you can expect products from different brands each month. However, most of these brands are UK-based auto detailing companies.
To save even more money, you can prepay a 6-month or 12-month subscription immediately. That way, you can save up to 15% more.
We like that this company is pretty transparent, and they let you check what all the past boxes contain. So, if you want to check what you can expect thoroughly, check the Past Boxes section on their website.
5 – The Clean Garage Mystery Box
Even though Clean Garage doesn't offer you subscription packages, we decided to put them on the list since they offer interesting mystery boxes.
Mystery boxes cost $39.95, and they promise that the MSRP (Manufacturer Suggested Retail Price) of all the products inside the box is at least $50. A fantastic thing they have is that you can tell what type of products you don't want, and they'll try to avoid sending them to you, and you won't have too much of something.
There's a catch, though, there are only 25 boxes each month, and each user can order a maximum of 2 boxes per month. Also, they don't accept returns or exchanges.
Are Car Detailing Subscription Boxes Worth The Money?
Car care subscription boxes are worth the money, and there's no doubt about it, at least when we check the MSRP of the products you get in those boxes. However, the problem is that you probably don't need all those products, which is the biggest catch about car wash subscription boxes.
Our opinion is that you should buy car wash subscription kits if:
You like trying different products all the time
You want to review various products for your blog, Youtube channel, Instagram, etc.
You're just a hobby detailer who likes to wash cars thoroughly but doesn't do it daily
You want to save money even though it includes some risk of getting unnecessary products
Advantages of Subscription Boxes
You'll always get the products for a reduced price compared to retail
You can try different products each month
They ship all the products to you, so you don't have to walk to the shops or bother about ordering products online
If you want to gift someone, subscription boxes may be a perfect choice for car detailers
Cons of Subscription Boxes
Products are usually in smaller packages (so you don't get a lot)
You'll often get some products that you don't need
Some brands aren't so popular, and their products may be of questionable quality
Final Thoughts
Ultimately, we can tell that car detailing subscription boxes are exciting. If you buy any of the boxes from our list above, we're sure that you'll get some incredible products each month and, in the end, save some money.
In the end, I just want to remind you that if you like buying specific products, it's always better to buy them in bulk (that way, you can reduce costs) or wait for discounts in the markets. If you're looking for a high-quality auto detailing brand, We highly recommend NEXGEN, so make sure to check out their shop.
We also recommend you check out our other articles: